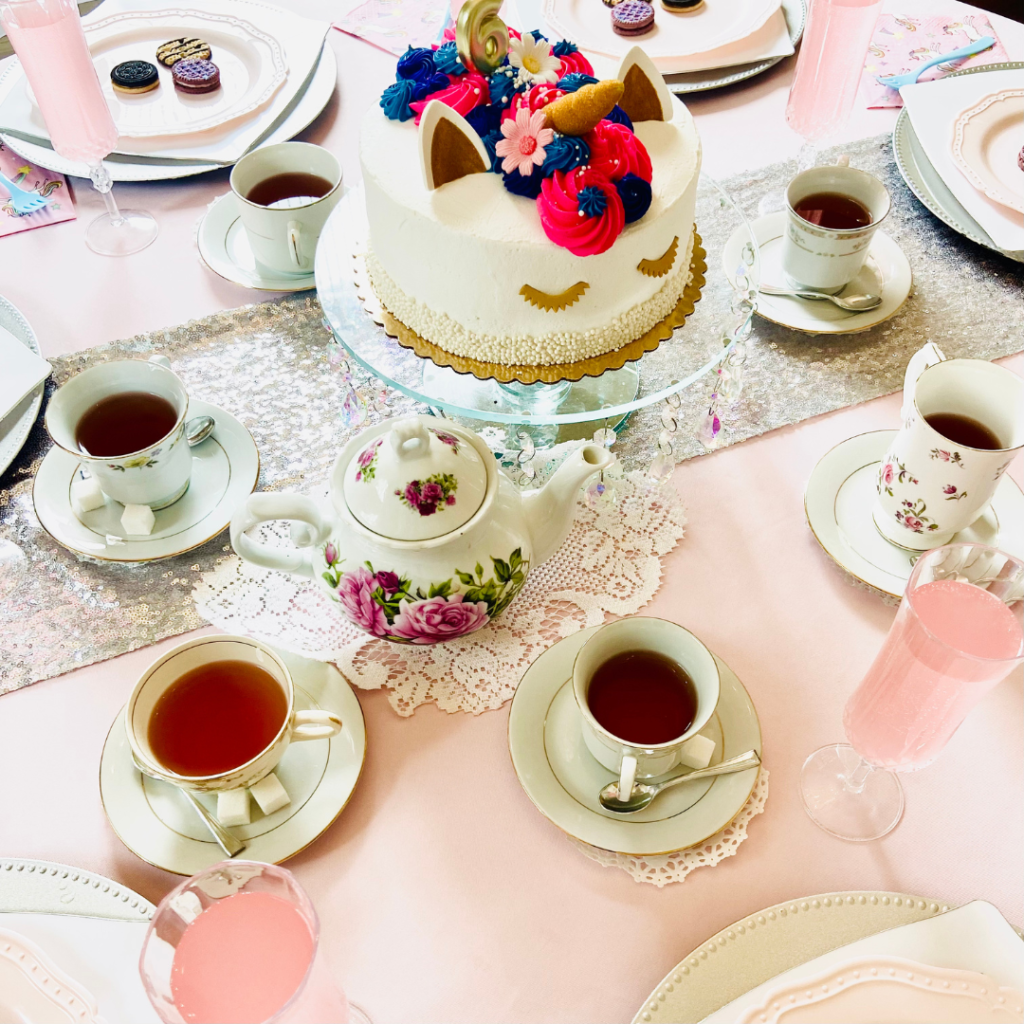 There's something truly magical about tea parties, especially when it's hosted at Sweet Celebration Parties. We believe that every little princess deserves a day of elegance, grace, and charming revelry. Whether your child is celebrating a birthday, an accomplishment, or simply the joy of being a child, our Tea Party Package is the perfect way to make every moment feel sparkly and special. Explore the magic of our tea parties, from elegant settings to delicious treats.
Our tea parties are designed to transport your little ones to a world of elegance and charm. The moment they come into Sweet Celebration Parties, they are met with an atmosphere of grace, lace, and frills. It's the beginning of a journey that will leave them with treasured memories to last a lifetime.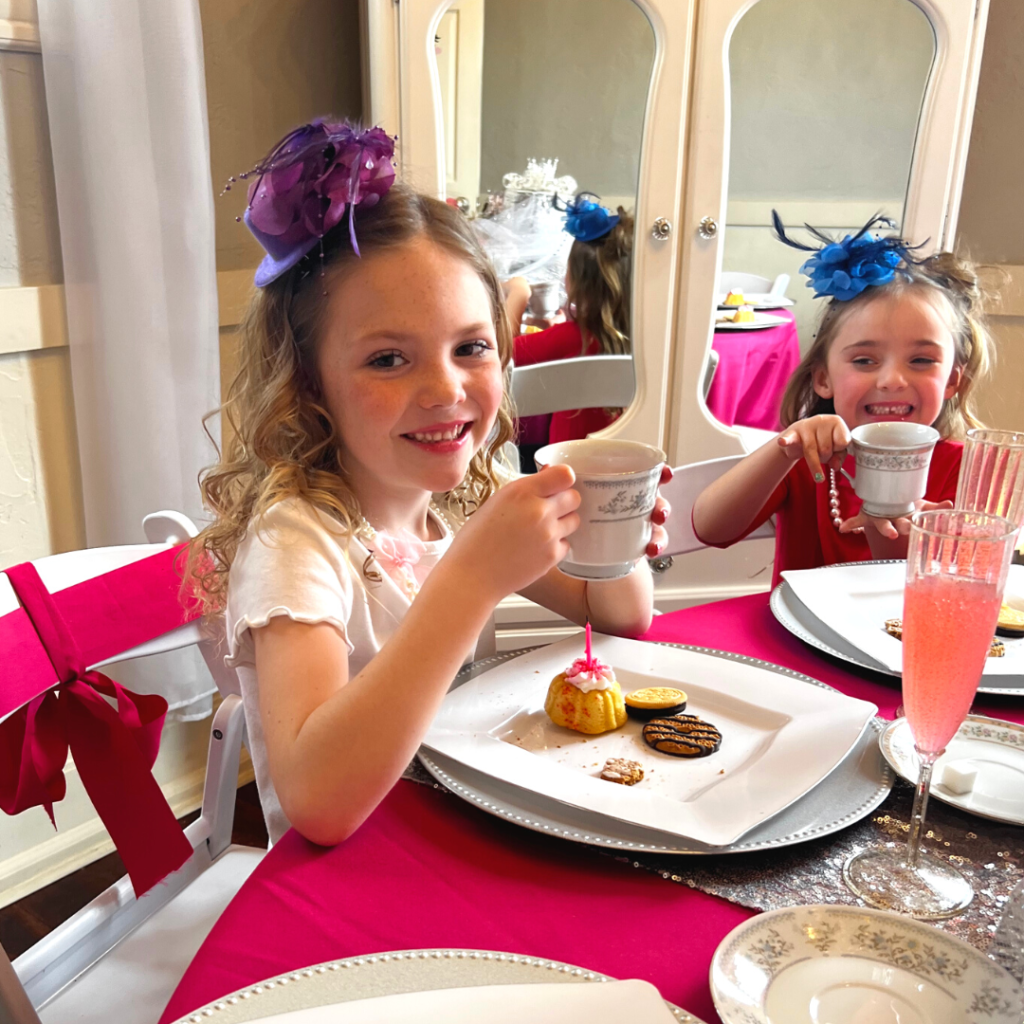 Every young guest is given the opportunity to dress up in a selection of beautiful party and princess dresses along with the perfect tea party accessories from our Celebration Wardrobe. Dressing up for a tea party is never complete without accessories, from fairy wings and fabulous tea hats to glam accessories, your child will be adorned in the perfect ensemble for a tea-riffic affair.
To truly get into the spirit of our tea parties, we offer our Feelin' Fancy makeover at one of our Style Stations. Your child and their friends will enjoy a touch of eyeshadow, blush, and lip gloss application. It's all part of the transformation into elegant tea party-goers. 
The tea experience wouldn't be complete without a delightful beverage. At Sweet Celebration Parties, we serve warm berry tea in real tea sets, giving your child and their guests a taste of sophistication and refinement. Plus, sweet treats are served on fancy chargers and bubbly soda can be enjoyed in sparkling champagne flutes. Your little one and their friends will be seated in our Sparkle Cafe beneath our glittering chandelier and a fully set and beautifully decorated table.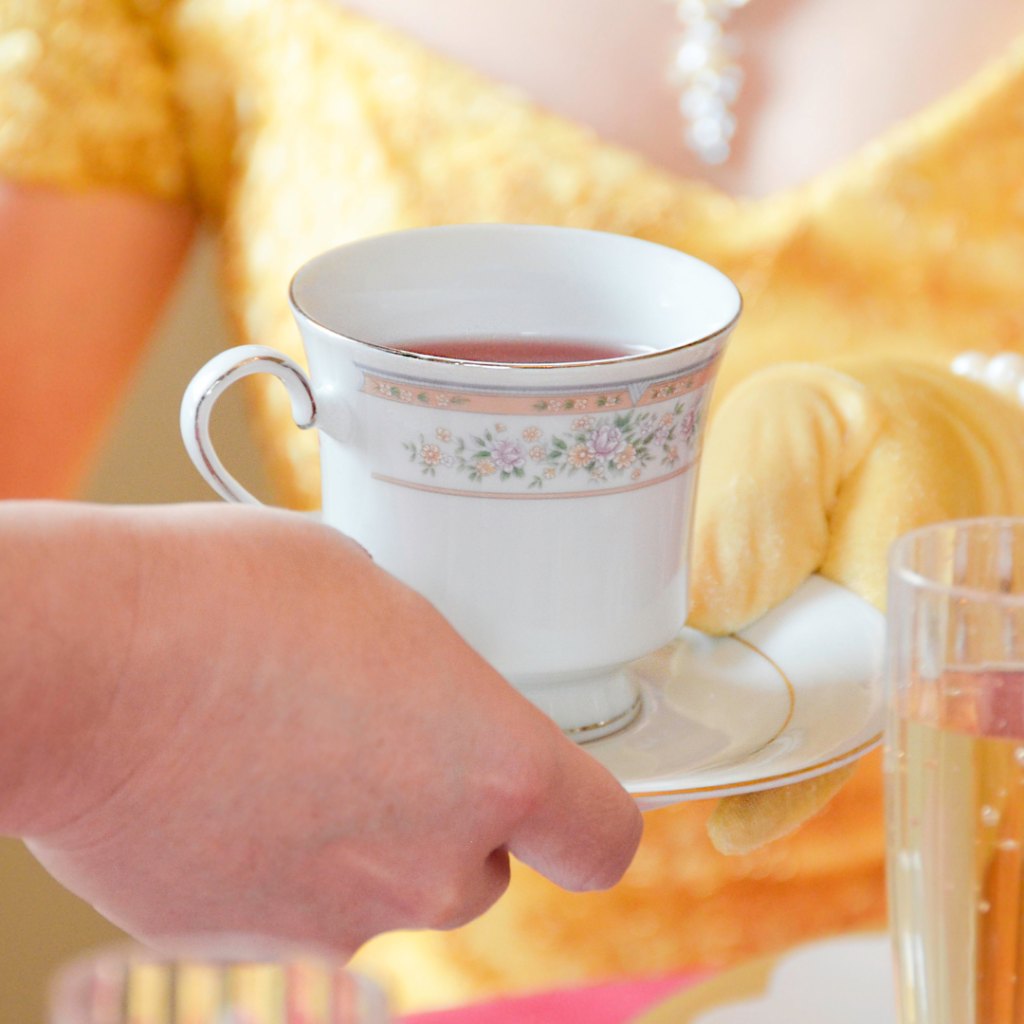 To take the celebration to an even higher level of enchantment, consider adding a princess to your child's birthday tea party. Imagine the joy on your little one's face when they get to celebrate their special day with their favorite princess! This extra touch of magic can transform an already wonderful tea party into an unforgettable, fairytale experience. Don't forget to capture these picture-perfect memories into magical moments to last you forever. 
Your child's dream tea party is just a click away. Reserve your spot at Sweet Celebration Parties, where we create moments of pure enchantment, elegance, and joy. Ready to plan your child's next unforgettable celebration? Book your party today and let the magic begin!