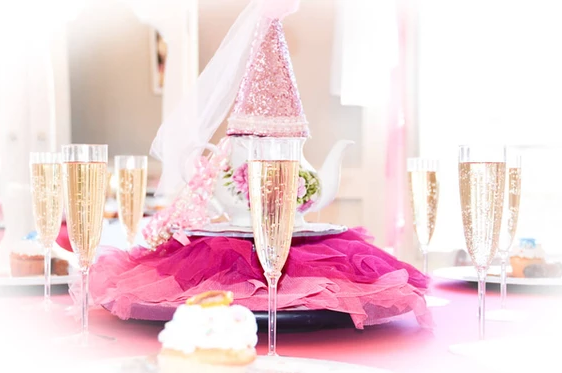 Hosting your child's birthday celebration doesn't have to include the headache that often comes with planning and hosting a birthday party for kids. At Sweet Celebration Parties, our all-inclusive kids birthday party themes come complete with all of the details that go along with hosting your little ones special day – no stress, no mess.
When you book a party at Sweet Celebration Parties in Colorado Springs, we take care of everything from the printable invitations, party entertainment details, light snacks and refreshments including cookies and bubbly golden soda served in celebratory champagne flutes, and even manage the event set up and clean up so all you have to do is show up. Planning a birthday party for your child and their friends really couldn't get any easier! Unless of course we added in a Parents Lounge where you can sit back, relax and enjoy a glass of wine (BYOW) while we host and manage all the little details. With our downtown location, you can even pop out for a quick happy hour while your child and their friends are being pampered and entertained the entire time.
All of Sweet Celebration Parties include 1 1/2 hours of birthday party magic from any one of our select birthday party themes. Our birthday party Hostesses are there to greet you and your guests when you arrive and provide expert birthday party services to you, your little one, and their friends for a magical celebration they soon will never forget.