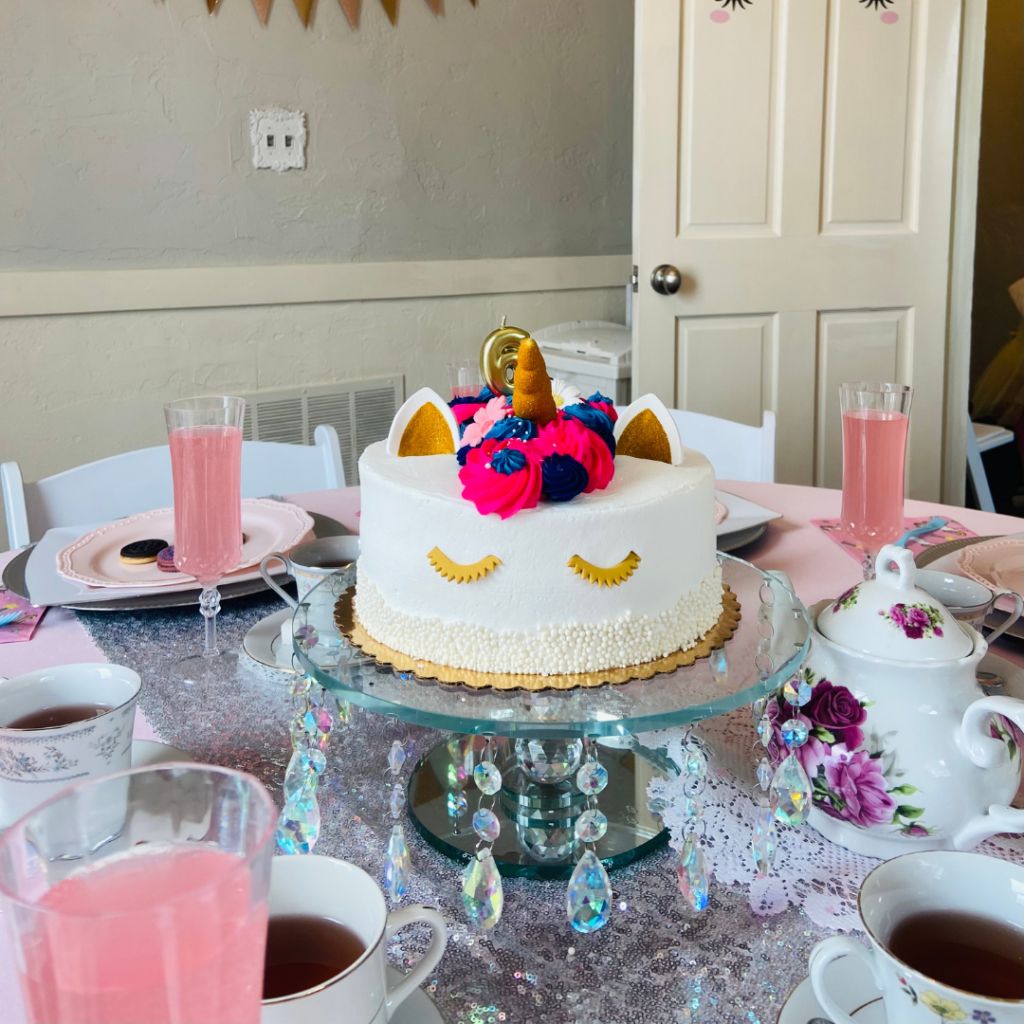 Cake or cupcakes? The age old question of what sweet treat to serve at your little one's celebration is one we get asked all the time! You are welcome to provide your own dessert for your little one's party like cake or cupcakes. Our recommendation for every parent is to provide something that's easily shared among every little guest. Cupcakes are the recommendation we make to every party parent!
Cupcakes are fun treats to add to your little one's celebration, they can be decorated in a variety of ways to enhance the theme of the party. Bring star powered cupcakes for a Glam Party Package or floral designs for a Tea Party Package. If you want to let your little ones and their friends create their own cupcake designs, host a Bakery Party!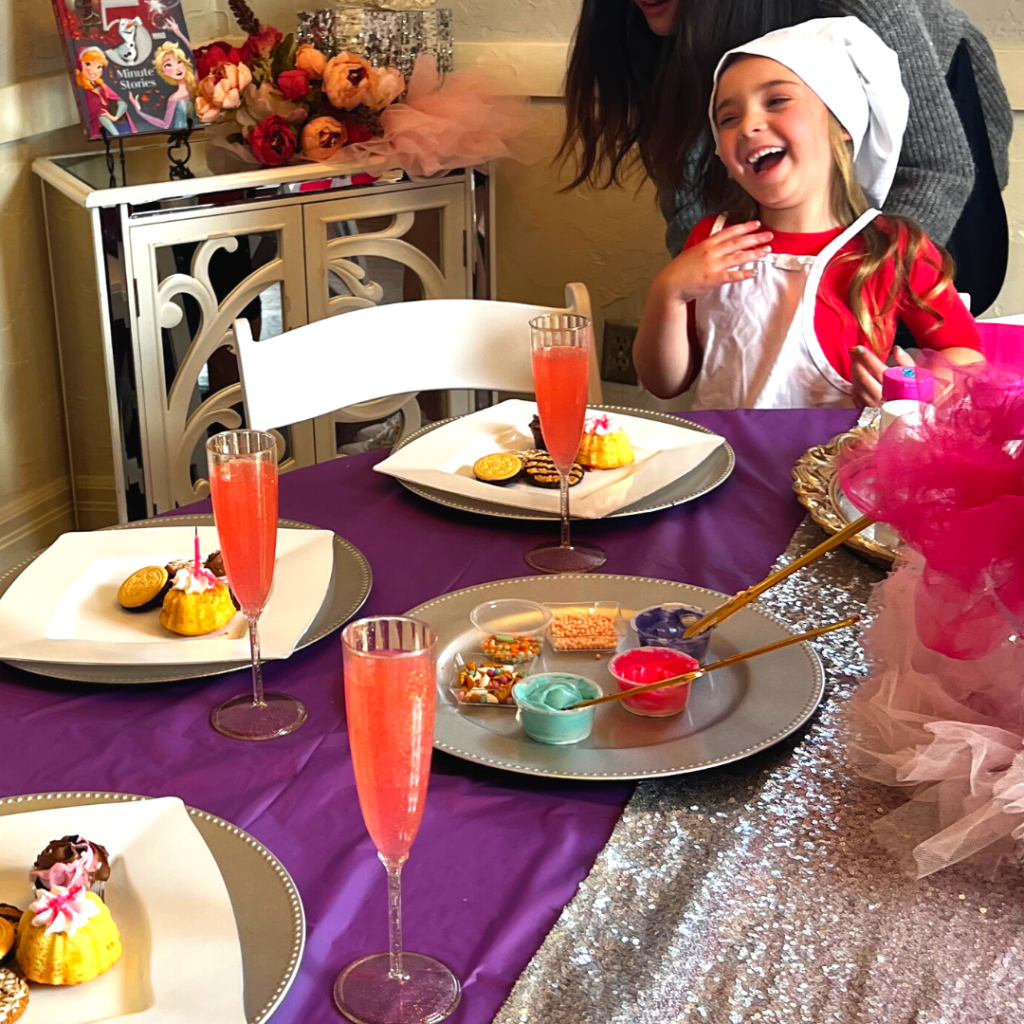 Our Kids Bakery Party Experience is a unique and interactive way for children to explore the world of baking while having a blast with their friends. Donning their bakery aprons, they'll feel like true professionals, ready to embark on a baking adventure!
Every guest will be able to decorate their own cupcake to enjoy with a variety of frostings, candies, and sprinkles. Guests are also provided with try-on bakery aprons to feel like real bakers as they let their creativity shine.The highlight of the Bakery Party Experience is the pre-baked delicious cupcakes, just waiting to be transformed into edible works of art.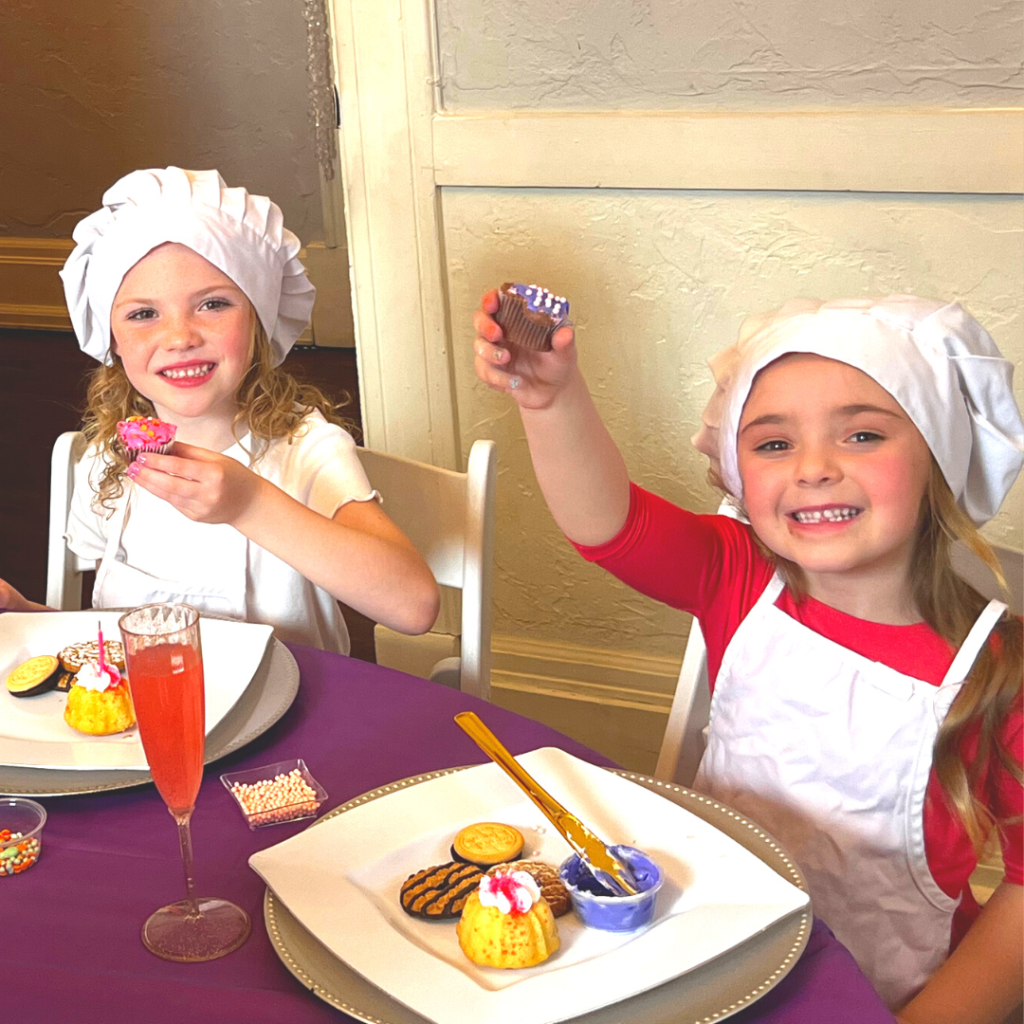 Our expert party hostesses will lead a cupcake decorating demo, sharing tips and tricks to create beautiful designs. Each child will have a selection of cupcake decorations to choose from, including colorful frostings, celebration sprinkles, and delightful candy toppings. Their imagination will soar as they turn plain cupcakes into delectable masterpieces!
Don't forget to take pictures of every guest with their custom cupcake in front of one of our selfie walls before digging in. 
Book now to celebrate your little one and make memories to last a lifetime. Check out all of our signature party packages and learn more about what comes special with each birthday celebration. To get the best selection of dates and times, view our calendar.