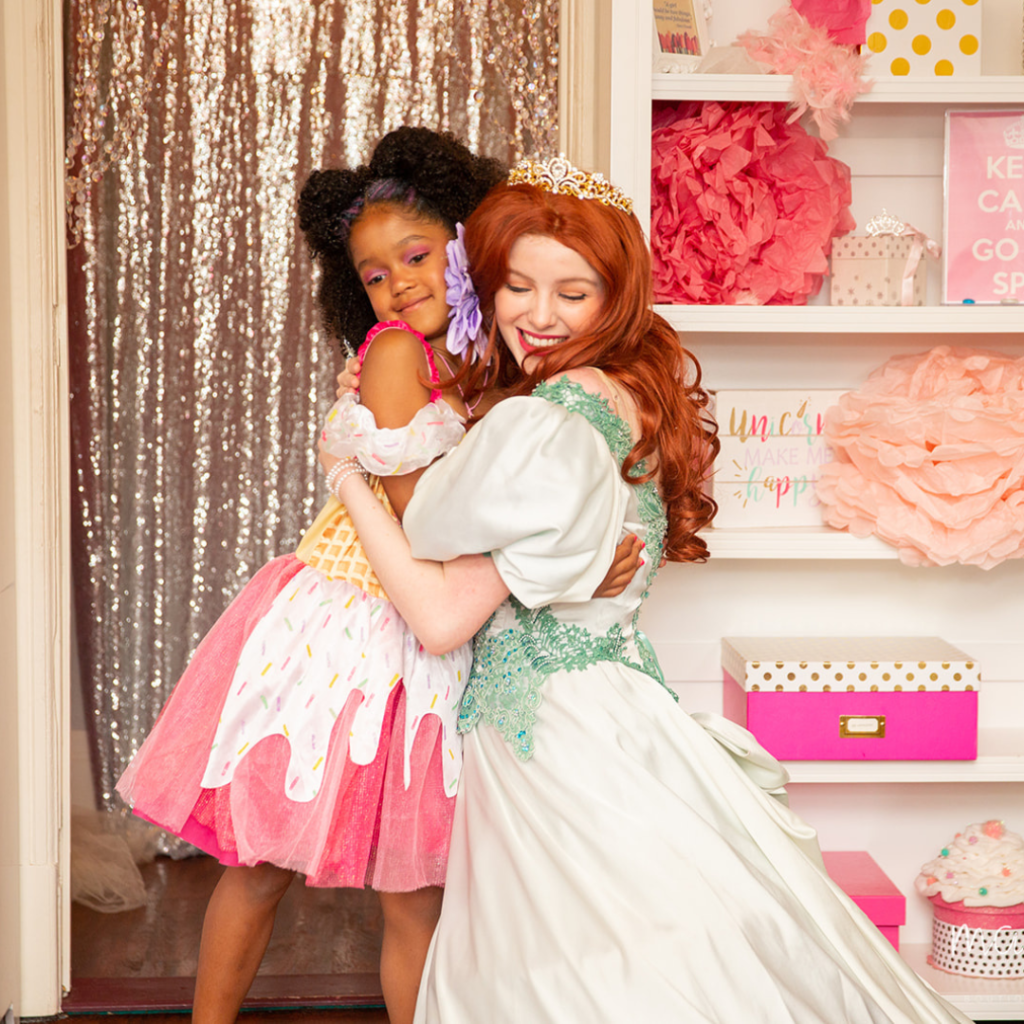 Looking for that magical kids party idea? A Princess and Me Party is the perfect choice for so many different occasions. From wanting your little one to feel like the one and only on their birthday, to making sure you have a low sensory way to celebrate. Even hosting a smaller party for your little one with only their best friends is made better with a princess. 
Choose from our selection of six amazing princesses who are all excited to celebrate your little one's special day. Our Mermaid Princess, Beauty Princess, Rapunzel Princess, Cinderella Princess, Arabian Princess, Ice Princess, or Snow Queen will dazzle your little one with their favorite songs and stories.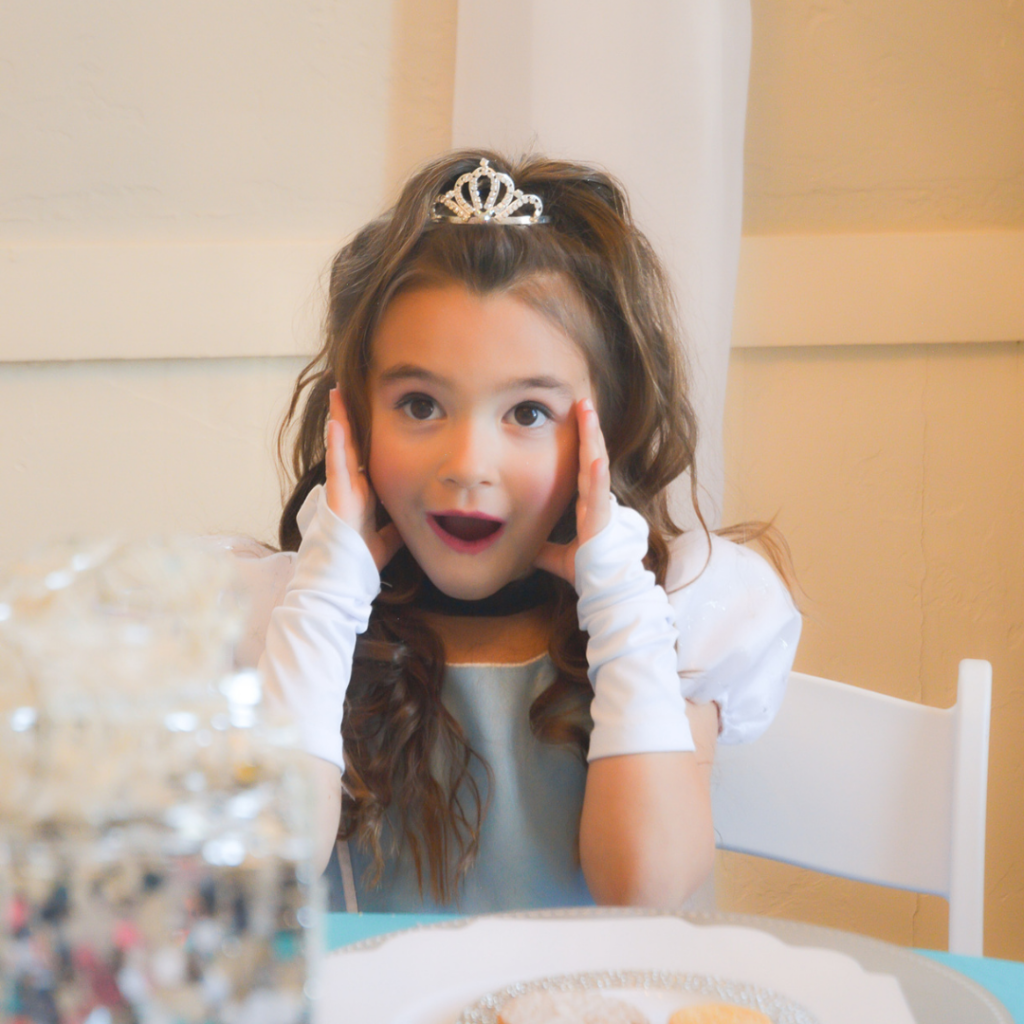 Every 1-on-1 Princess Experience includes a princess of your choice and your celebration hosted at our private downtown Colorado Springs boutique kids birthday party venue. Your little one will be treated to a Princess makeover done by the princess herself along with a mini-mani and dress up time. Your little one will be looking every bit the part of a princess. Every Princess Party also includes a royal coronation ceremony and a princess etiquette lesson.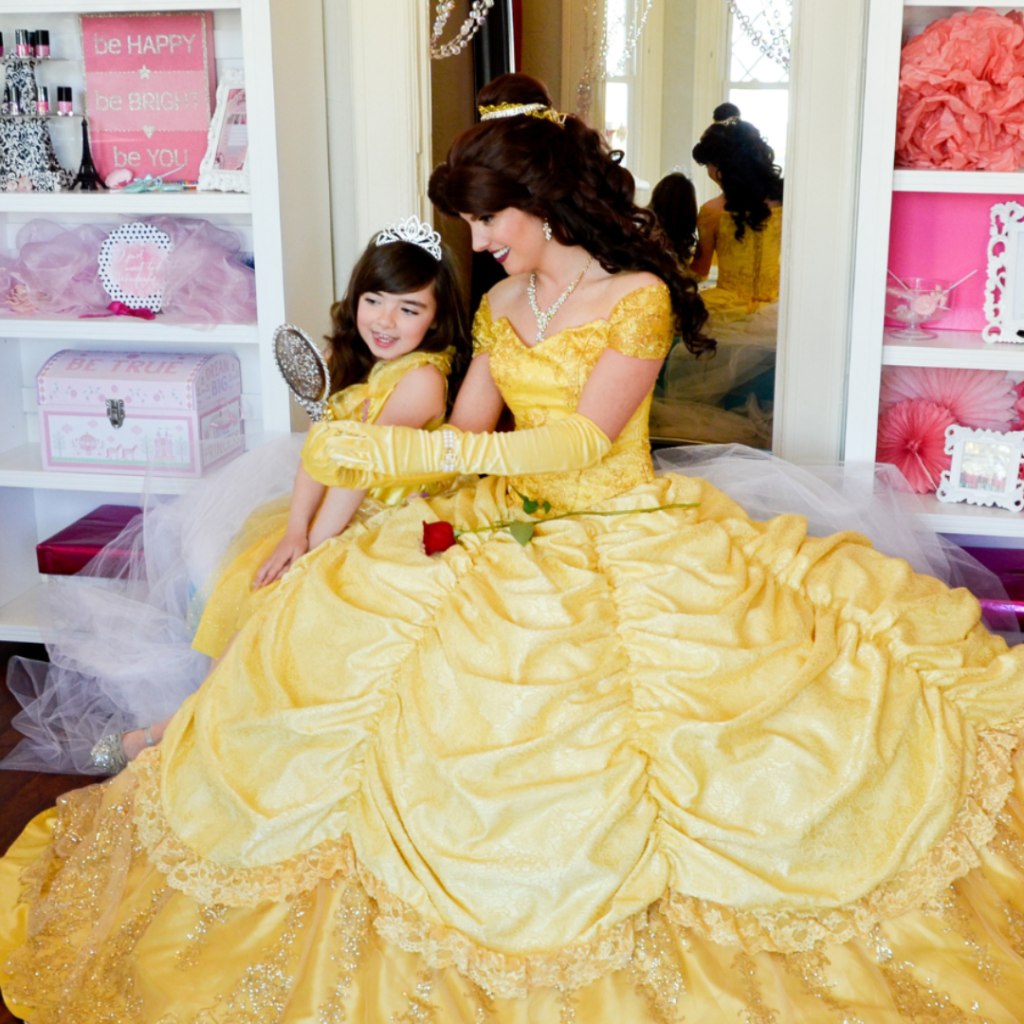 Sweet treats will be served accompanied by bubbly soda in sparkling champagne flutes. You'll be partying under our beautiful chandelier at the table in our Sparkle Cafe which will be set with a real linen tablecloth and a beautiful centerpiece. 
If you're looking for a low sensory celebration for your little one, this is the perfect party. Our entire party venue will be yours for the duration of your booking. No other parties, unwanted guests, or other families to disturb your fun. 
Bookings fill up fast, especially on weekends so be sure to book early to save your date.