Summer birthdays can be tough. Kids are out of school, the heat can limit your options for fun, and it seems like everyone is on family vacation. With all of these things in mind, it can be difficult to plan and host and exciting birthday party for your child.
At Sweet Celebration Spa, we understand! Our birthday party packages include everything you need to make sure your child and their friends are treated to an extraordinary celebration they'll never forget without the hassle of planning, set-up, or clean-up!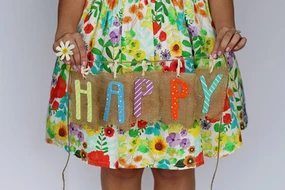 Our downloadable invitations make it easier than ever to get in touch with other parents, and every second from set-up to clean-up is filled with fun activities, allowing you to relax and enjoy watching the festivities unfold while we do all of the work!
Book your party today and spend your summer doing less planning and more celebrating!