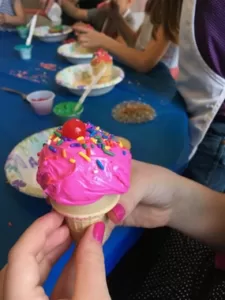 Back to school season can be a hectic time for both kids and parents. Kids often dread the start of school, worrying about who they will sit with, if they have the right school supplies, clothes, and the list goes on. It doesn't have to be so scary. By booking a party at Sweet Celebrations your kid will have the perfect opportunity to reconnect with their friends and get fashion-ready before the school year begins.
Our children's party venue offers manicures, fashion show parties, bakery parties, tea parties and princess appearances all of which will ensure your child is confident and ready before their first day of school. Who doesn't want to have their nails done before the first day? Manicures are included in every party package, including the fashion show party. In a fashion show party your kids can catch up as they dress up sequin covered dresses, capes, and jewelry.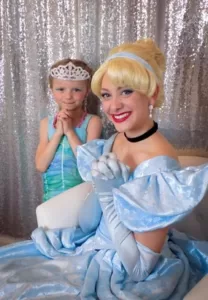 If you're looking for something more activity-based, bakery parties will provide just the right amount of sugar and creativity to reignite your child's interest in learning. Before the back-to-school nerves strike, let your child relax with a spa party or a warm cup of tea. Finally, if you are worried that your child will refuse to go to school altogether, recruit the positive influence of one of our beautiful princesses to remind your child how important education truly is.
Before your kid hits the books, book a party with Sweet Celebrations so we can help your child start the school year off right!