It is time to celebrate our October born kiddos! They are super special in every way. More United States Presidents were born in October than any other month. John Adams, Theodore Roosevelt, Dwight Eisenhower and Jimmy Carter to name a few.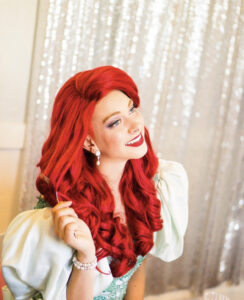 Our Mermaid princess was also born on October 8th. She is headstrong, adventurous and artistic. Your October birthday boy or girl can spend quality time with her during our 1-on-1 princess experience. They'll have so many things in common.
Like birthstones, October kids have not one but two birthstones. The opal is a gemstone that changes color to represent the mood of the person wearing it. Try a mood ring for a birthday gift to represent the opal. Tourmaline is the second birthstone for October babies. It is a semi-precious stone that comes in all sorts of colors.
October kids share their birthday with the oh-so-spooky Halloween holiday.
Sweet Celebration Parties has plenty of ways to make October birthdays memorable. Check us out on Facebook today or book a party online.