Colorado Springs students have two big breaks in the coming months!
It's the perfect time to throw at party with Sweet Celebration Parties.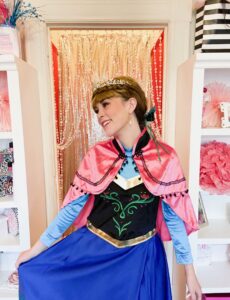 Schools are closed for Thanksgiving week and the kids are going to want to have fun!
Get together a couple of friends from school, pick a theme, and throw a party. Our princesses would love to join in, sing and dance, have story time, and take lots of selfies!
Schools are also closed for several weeks for Christmas and New Year's holidays.
Sweet Celebration Parties will be open and ready to host parties. Experience gifts are always a hit! Book a one-on-one princess experience for the perfect holiday gift. Our ice princess and snow queen love to sing about the winter weather this time of year.
For more information check out our FAQ's page or feel free to give us a call.