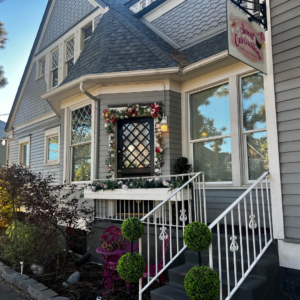 Sharing is caring! But definitely not when it comes to germs. 'Tis the season of stuffy noses. There's nothing quite like a party crasher than when you have to share a birthday party space with other strangers who start sneezing and coughing! Worry not, Sweet Celebration Parties is here to make your child's celebration stress-free for you – and as germ-free as possible for your little one and their guests. 
Every party at Sweet Celebration Parties is led by our trained hostesses to make your little one's birthday the best day ever. We offer a multitude of party themes perfect for boys and girls including our Bakery Party, Glam Party, Superhero Party, and Dance Party. Parents, you can sit back and relax in our Parent's Lounge while our hostesses lead the party fun for just your kid and their guests – no space sharing with other party bookings.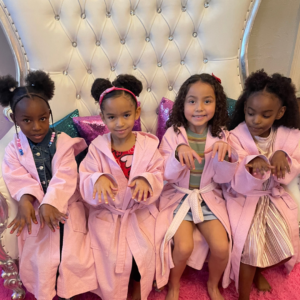 Our private downtown Colorado Springs party venue is only open for your child's celebration. Which means you're not sharing the party space with lots of other kids and families or risking the spread of germs as you might be at a trampoline park, arcade space, bowling alley, or indoor water park. After each and every party, the entire venue is deep cleaned to offer a safe and clean environment for you and your little ones to have fun and party worry-free. 
While we hope you and your family stay safe and healthy all year round, we understand that sometimes, getting sick happens and we encourage you to stay safe at home to recover. When you book a party with us, we always offer date change flexibility, with no penalties or fees, in the event that your child is unable to celebrate on the initially scheduled party date due to illness or for any other reason.
Just let us know if you need to postpone your celebration and we'll reserve another date for you to enjoy when you or your little one are well again.
For the best selection of available days/times, we recommend booking your date early! Simply book your date with a deposit and get ready for an amazing day of stress-free celebrating.