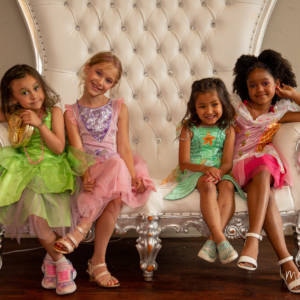 Private Birthday Party Venues for Kids in Colorado. There are a lot of options when deciding how to celebrate your little one's special day; public activity venues, hosting at home, or hosting a party at a private venue. 
Hosting at home means cleaning, decorating, entertaining in your personal space, and cleaning up. Don't forget it also means buying all the decorations, food, party rentals, and more. You of course want to make sure that your home is presentable for all of your child's guests and their parents as well. 
It can make it a bit harder to enjoy the day when you also have to lead games or activities for the kids and make sure everything runs smoothly all day long while also preventing carpet or sofa stains. Then, of course, there's the additional clean-up that comes after an exciting day full of celebrating. Who has the time or energy for that?
Public venues can offer kids fun opportunities like bowling, laser tag, or swimming; but you also have to share that space with hundreds of other children and their families. Not to mention your party hosts aren't always able to dedicate their full attention to your child's celebration. Most public locations also still require you to come in early if you wish to decorate the space and make it extra special – not so magical for your kid to be there setting up before their celebration.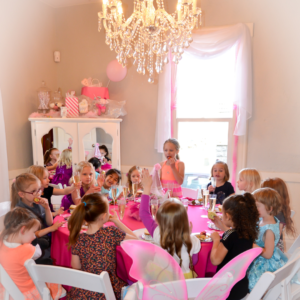 Sweet Celebration Parties is a private venue for children's birthday parties and other fun celebrations. Our hostesses will have the space fully decorated for you before you even arrive and will be able to give their full undivided attention to your child and their party from the moment you enter the building. Being able to host an intimate gathering for your little one and their best friends makes the day much more special than being surrounded by strangers.
Get the VIP experience at our Sweet Boutique. The moment you arrive at our venue, you can enjoy partying in style and without any stress. Decorations, table settings, music, sweet treats, and bubbly soda in champagne flutes will already be set up for your child and their guests to enjoy. Let our hostesses take the reins while you and the other parents relax in our Parents Lounge.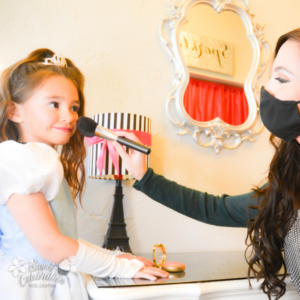 Hostesses will give children mini manis and makeovers including cute temporary tattoos or stickers, hair glitter, and colorful hair chalk. Guests will also be able to dress up with our try-on accessories from our Celebrations Wardrobe. After the kids have been able to enjoy their treats and sing "Happy Birthday", hostesses will lead the children through fun games and a dance party with lights and hit age-appropriate music they'll love – did someone say energy burner?
We have so many themes to choose from! To get the best selection of available days/times, simply book your date with a deposit and party when the time comes. Experience the VIP treatment with a private party at Sweet Celebration Parties.