Boys love dress-up too! So unleash your little one's imagination with our all-inclusive party packages! Princes, Princesses, and Superheroes will enjoy makeovers, dressing up in fun costumes, and strutting their stuff in front of our Sparkle Wall! We take care of everything on your party planning checklist while catering to your child's specific wishes!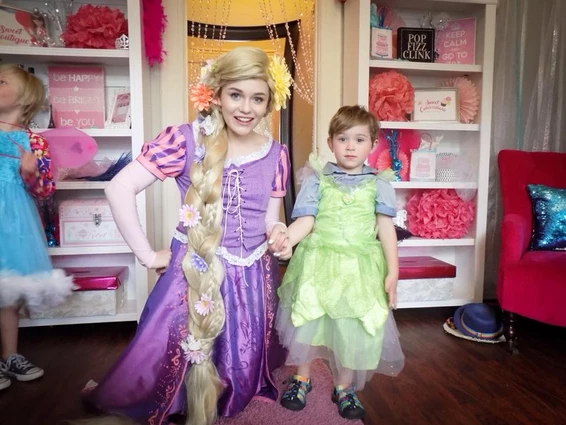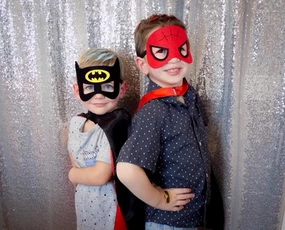 Celebrate with any of our unique party services:
Includes kid-friendly spa treatments such as foot soaks, our Signature Sweet Sugar Scrubs, and hand massages perfect for pampering boys and girls!
Guests get mini-mani sessions with Glitzy Glam Nail Polish! Then celebrate in the Sparkle Cafe with our customizable Sweet Treats and yummy decorations!
Sweet Super Stars or Princess Party
Treat your guests to a Magical Makeover Session, including hair chalk and glitter spray, followed by dress-up time and a fashion show! Add a princess for a fun and personal party!
Head to the Glam Lounge for a mini makeover session and pick out a dress and Tea Hat to complete the look! Guests then enjoy warm and delicious berry tea and our complimentary Sweet Treats!
Dolly or Teddy Bear and Me Tea
Guests get mini makeovers and pick a dress and Tea Hat, and dolls get their hair done for this special celebration! Tea is served in the Sparkle Cafe and a dance party is held in the Sweet Boutique!