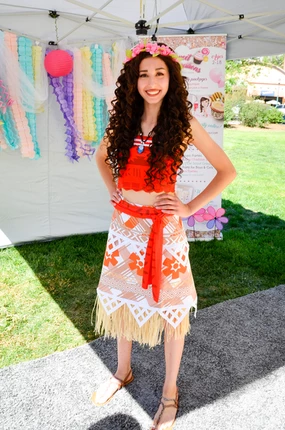 We are thrilled to introduce you to our newest Sweet Celebration Princess, the Island Princess!
She made her debut with us at the Rocky Mountain PBS Kids Fun Fest.
Our Island Princess is fiercely loyal and incredibly brave, and loves exploring on the open sea! Her fondness of adventure and fun will make any child's birthday celebration even more fantastic!
Add our Island Princess to any Sweet Celebrations birthday party party package to make your celebration unforgettably magical!