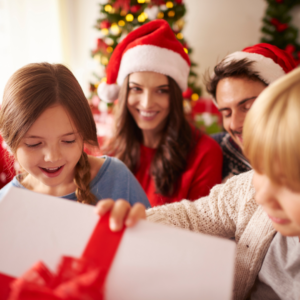 It's almost Christmas! How many of you still need to finish shopping? Not to worry, we've made the perfect holiday gift guide for all you last minute shoppers out there looking for gifts for the little ones in your life.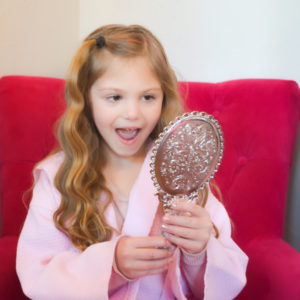 Refresh and relax
Foot soaks, sugar scrubs, face masks, and lotions are perfect for little ones who love to have a fun spa day. You could even make a fabulously themed basket perfect for gifting a spa day so they can relax and feel pampered.

TRY OUR SPA PARTY
Instead of gifting the items to create a fun spa day, gift a Spa Party where your child can indulge in a luxurious foot soak complete with a sugar scrub while wearing comfy spa robes. 
Give glam
Makeup and nail polish, hair chalk, and glitter – little ones love giving and getting makeovers! There are plenty of safe-for-children makeup and nail polish options to give a fun set that is sure to have them excited to create a new look.

TRY OUR GLAM PARTY
Makeovers are fun at home, but if you want your little one to feel extra special, make it an event with a Glam Party! Mini makeovers, mini manicures, glamorous sparkly hair color, or radical rockstar hair chalk paired with dress-up time and a super fun dance party, what more could you ask for? 
Bake the day away
For little ones who love baking and all things sweet, get them a baking kit or cupcakes decorating kit. They'll spend hours indulging in their creativity to make the most fun sweets that they can eat after.

TRY OUR BAKERY PARTY
Baking with little ones at home can be a messy endeavor, bring them to Sweet Celebrations for a super fun Bakery Party to limit mess and double the fun! Select the toppings and design your very own sweet treats to eat and enjoy from our Decadent Dessert Bar. 
Princesses galore
Princesses are long standing favorites for many young ones. Whether they love to sing-along to the songs, dress up just like their favorite princess, or watch the movies over and over again, princess themed gifts are a perfect idea for the princess lover in your life.

TRY OUR PRINCESS EXPERIENCES
What's more exciting than getting a princess themed gift? Being able to meet your favorite princess in person! Sweet Celebration Parties offers a Princess Add-on experience to either our Glam or Tea Party where your child can choose their favorite princess to celebrate with them. For an extra special occasion, you can also book a private One-on-One Princess Party where your little one can spend time with their princess of choice with no interruptions.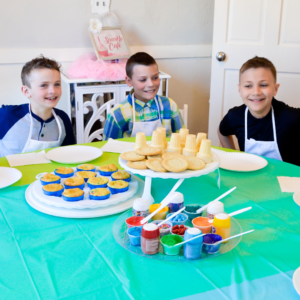 Experiences to last a lifetime
Physical presents are often the first idea for gift givers to want to snatch up and wrap before time runs out, but these gifts are often the first ones that get forgotten about in the new year. 
Experience-based presents are here to stay. Not only do they make a great gift, they create lasting memories you can share with your little one for years to come. Sweet Celebration Parties is here to create the perfect experience for your little one no matter their interests.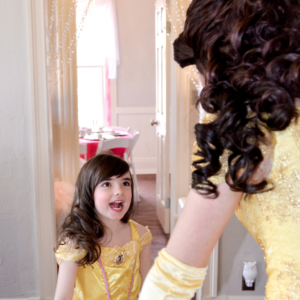 To check out more of our Princesses, you can see our full cast here. For the best selection of available days/times, we recommend booking your date early! Simply book your date with a deposit and get ready for an amazing day of celebrating.