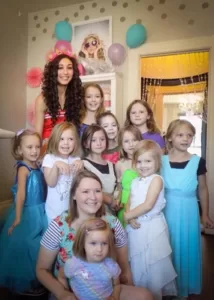 Our Island Princess had the pleasure of celebrating Olive's fourth birthday with us last week! It was her first Sweet Celebration, and she can't wait for many more to come!
The Island Princess is fierce and brave, and loves to sing her favorite songs with all of her friends. You can find her exploring the open ocean, but she always navigates her way back to visit every Guest of Honor who invites her!
She loves adventure and fun, and encourages every new friend she makes to be brave, strong, and kind!
The Island Princess wants to celebrate with YOU!
Add the Island Princess to your party package today!