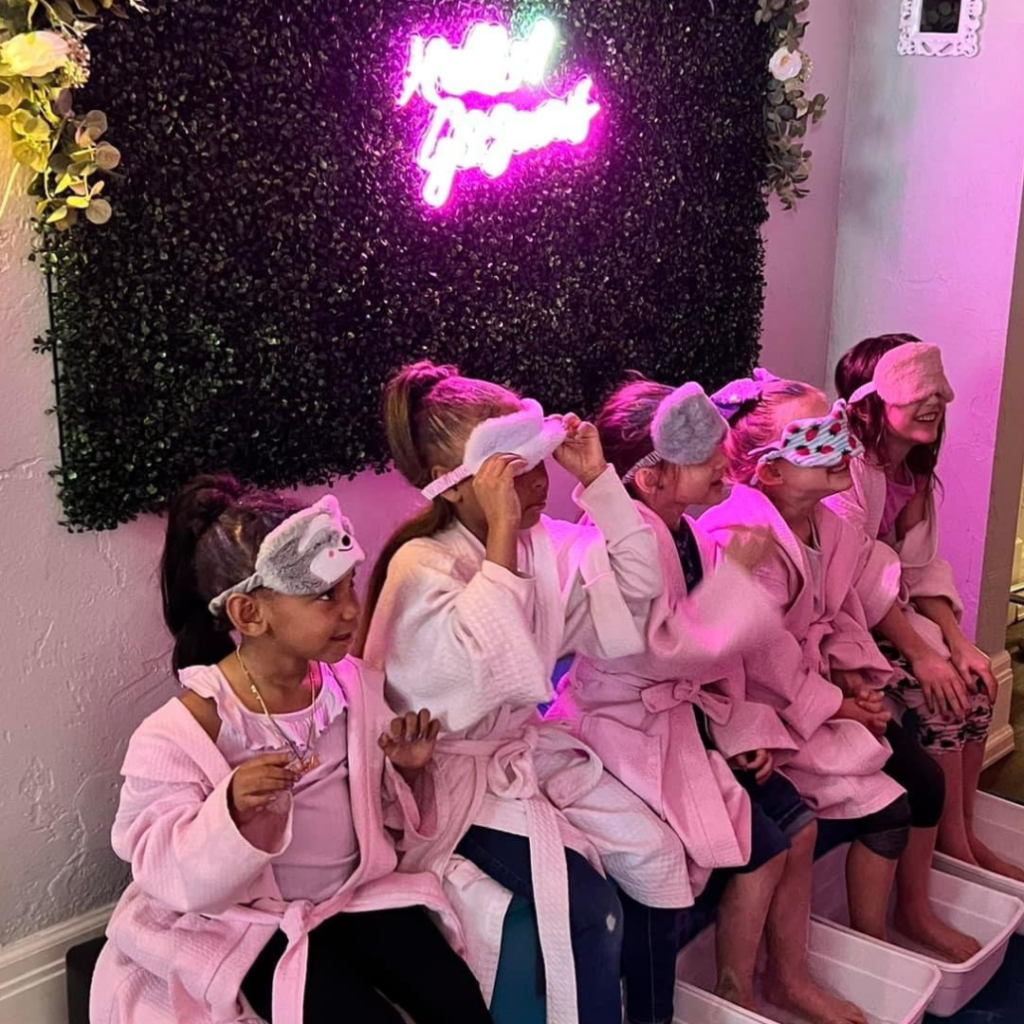 Celebrate summer with a superb summer spa day for your little one and their friends! Whether you're doing an at home spa day or taking the kids out for an extra special day, there are a few things every spa day needs for ultimate relaxation. 
Step one is to create the ultimate spa atmosphere. Turn down the lights and add some mood lighting to give your spa room a relaxing glow. Add some aromatherapy to the space with a candle or oil diffuser. Make your little ones feel like they are stepping into a fancy spa by handing out comfy spa robes and eye masks. Don't forget to turn on some gentle spa music to really bring it together.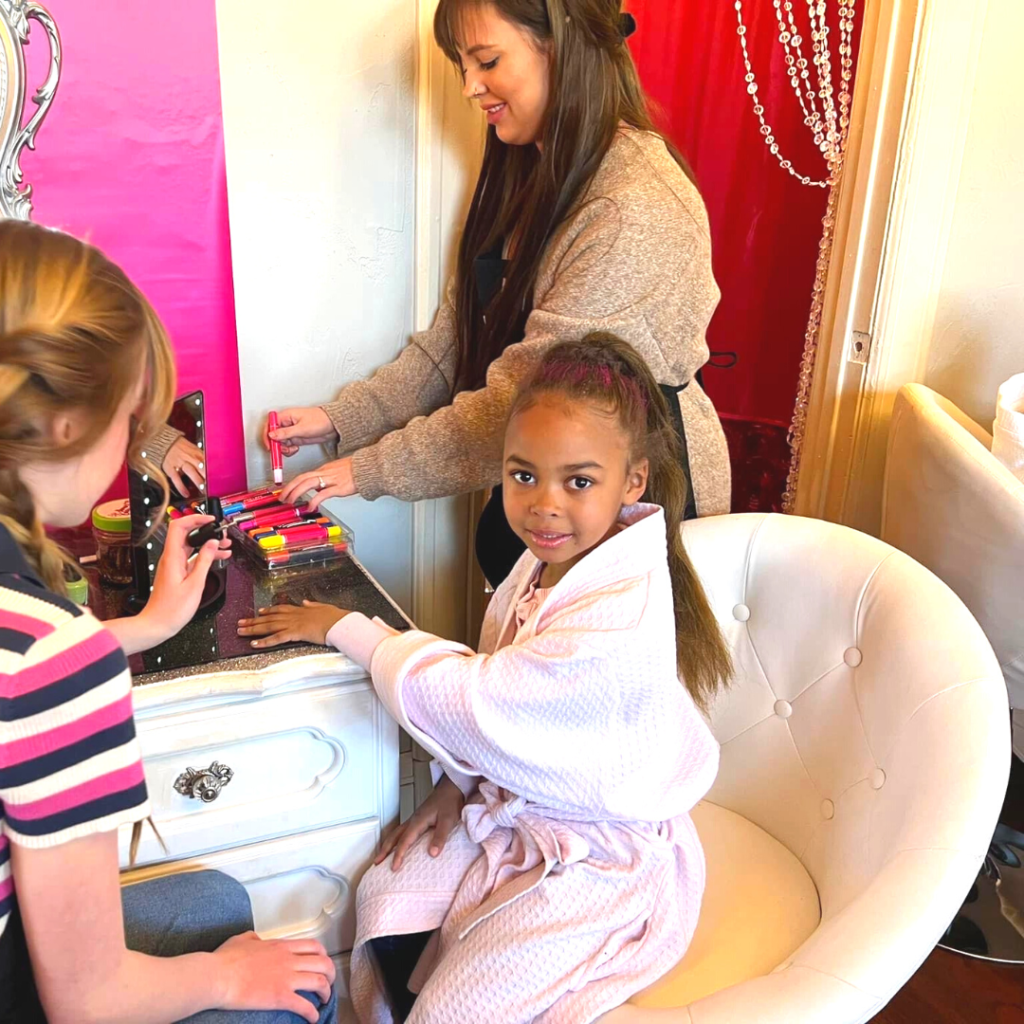 Treat their tired toes to a warm foot soak. Warm up some water (not too hot!) and add some floating flowers and massage pebbles to a small foot tub. Tell them to sit back and relax while you grab some calming lotion and give each of them a relaxing hand massage. After they relax their feet, add in some DIY fun by letting the kids make their own sugar scrub!
Our recipe for our take home DIY sugar scrub included in every Spa Party Package is always a hit! Mix 1 cup of sugar with ⅓ cup of carrier oil of your choice and add 2-3 drops of essential oils to add a yummy scent. We let each little guest pick their favorite scent to customize their sugar scrub and make it their own; they can choose from lollipop lavender, sugar cookie, and orange creamsicle.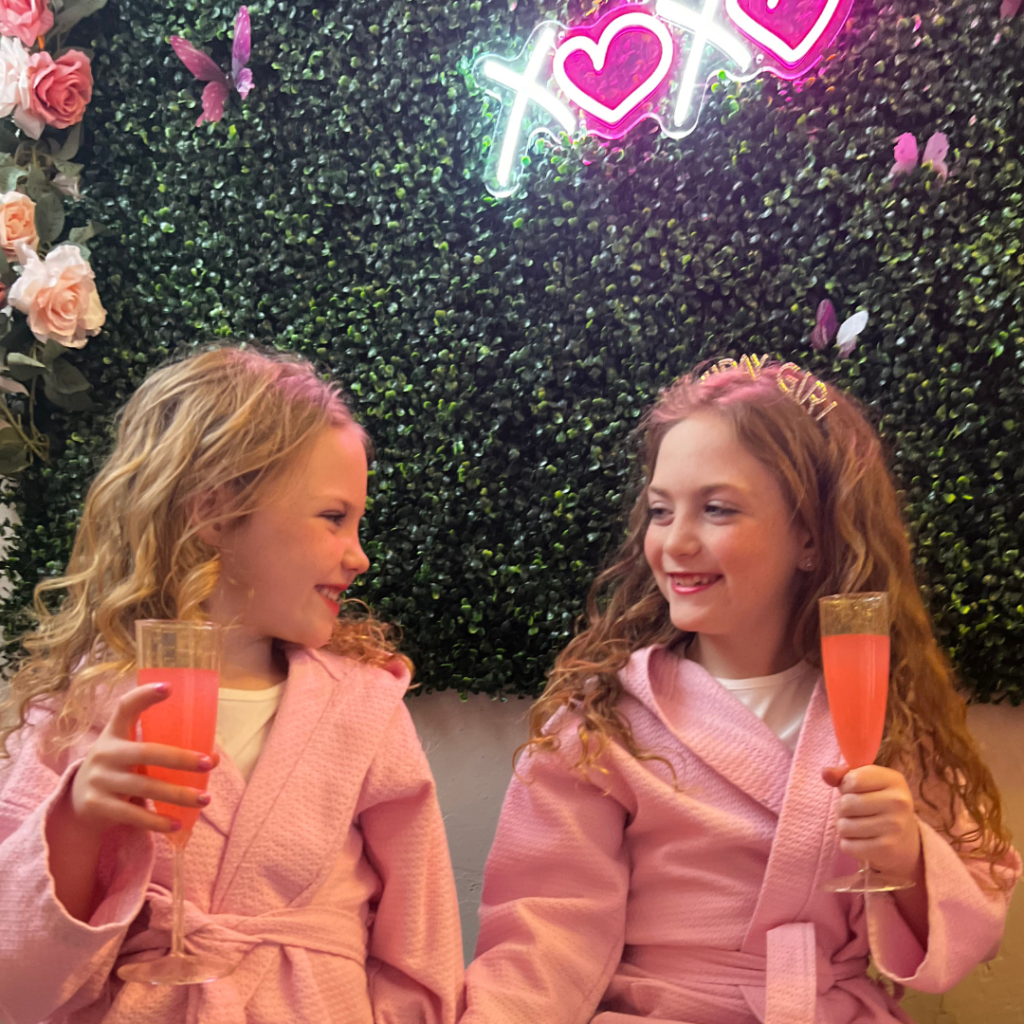 After all the relaxing, don't forget to pamper your little one and their guests with a mini makeover and mini manis! Summer means we're bringing out our fun and bright nail polish colors. Top off their mini makeovers with fun hair glitter and colorful hair chalk
All that pampering will definitely make little ones hungry, so be sure to offer up some sweet treats and bubbly soda! Keep the fancy spa feeling going by serving the soda in sparkling champagne flutes. 
Our all-inclusive party packages are designed to create the perfect party experience for every child and parent. Stress less when you book a Spa Party Package at Sweet Celebration Party for your little one and let us take care of the details and party activities. 
Check out all of our party packages and learn more about what comes as a signature part of each party. To get the best selection of dates and times, view our calendar and book early.