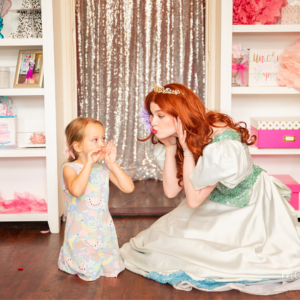 As parents, we all yearn to make our child's special day as magical as can be. At Sweet Celebration Parties, we believe in transforming the best kids parties into unforgettable memories that will be cherished for years to come. To help you maximize the enjoyment of your child's party, we've compiled a guide filled with tips, suggestions, and the many ways in which you can make the most of your and your little one's time at our boutique party venue.
Plan Ahead – Start by choosing the perfect theme for your child's party from our wide array of options, including tea parties, glam parties, dance parties, princess parties, spa parties, and cupcake decorating parties. Consider your child's interests and let their personality shine. Parties can be booked up to one year in advance so you can set the date and let us handle the rest.
Capture the Magic

– Sweet Celebration Parties provides a picture-perfect environment for your child's celebration. Don't forget to bring your camera or smartphone to capture those precious moments. From your child's dazzling makeover to their excited faces during the dance party, there's no shortage of photo-worthy moments.
Bring the Cake

– While we provide a variety of treats and snacks, you're more than welcome to bring your own cake or cupcakes to sweeten the party even more. Personalize the treats to match the party's theme and watch your child's eyes light up when they see their special dessert.
Extend the Fun

– If you want to host a small gathering alongside your little ones, you can bring your snacks and light refreshments to the parent's lounge. It's an excellent way to relax, mingle with other parents, and share in the joy of your child's celebration.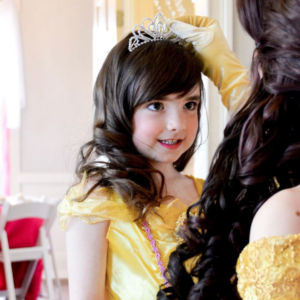 5. Add a Princess – Elevate the magic of your child's party by adding a princess to your chosen theme. Whether it's a Tea Party or a Glam Party, having a princess attend is sure to make the day extra special. Your child and their friends will be delighted to interact with a beloved character.
6. Create a Tradition – Consider making your visit to Sweet Celebration Parties an annual tradition. Children love having something to look forward to, and returning year after year can create a sense of anticipation and excitement for your little one's next sweet celebration.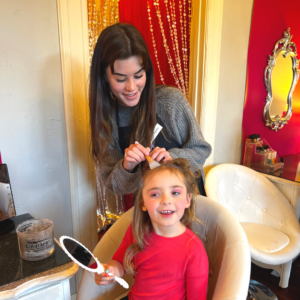 7. Let the Professionals Handle It – Our dedicated party hostesses are experts at making sure every detail is perfect. Relax and let us manage the party, including clean-up, so you can focus on making memories with your child.
Reflect and Relive

– After the party, take time to reflect with your child. Look through the pictures and talk about the day. This can be a beautiful bonding moment that allows your child to express their joy and plan for next year!
Sweet Celebration Parties isn't just a place for children to have fun with the best kids parties; it's a venue where memories are created. You can make the most of your child's party and ensure it's a day they'll treasure for years to come. From capturing the perfect moments to getting involved in the activities, we hope you have the best experience at Sweet Celebration Parties. We look forward to helping you create magical memories that will last a lifetime, book your little one's celebration today!