A Kids Birthday Guide to Get You Through the Holidays During COVID-19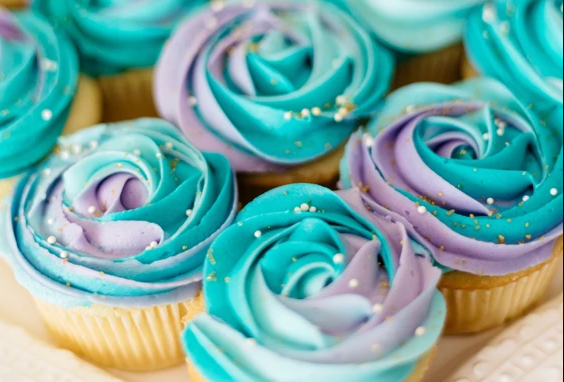 As the days get shorter and to-do lists get longer, it's easy to get lost in the chaos of the holiday season. Add COVID-19 on top of it all, and birthday celebrations quickly become more of a challenge.
Sweet Celebrations is still open and booking small private parties in our downtown boutique, and wanted to share a few of our favorite celebration go-to ideas to make your child's special day a magical moment to remember. If you'd like to setup a Private Princess Experience with us, we'd be happy to help coordinate a surprise your little one will never forget.
Birthdays only come once a year and it's a time to celebrate their special day in a way that stands out against the rest, however, it's nearly impossible to create a sense of magic for your little ones when they're in quarantine. As if that's not bad enough already, all too often kids born during this time of year get their special day lumped together with winter holiday celebrations, and soon feel like an afterthought.
Fortunately, there are many creative ways you can celebrate your child's birthday this season from the safety of your home while still making them feel like the fabulous sweetheart they are. Our number one rule, pick a theme that's interactive and creates a memorable experience for them.
Here are a few of our favorites: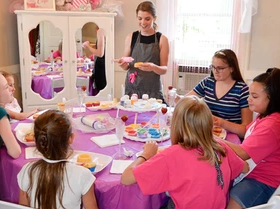 Create a Baking Experience Satisfy their sweet tooth and make them feel like they've stepped onto the set of their very own baking show. Acting as their sous chef, setup a cupcake or cookie decorating workshop and surprise your little one with an experience they can enjoy sharing with friends and family via Zoom (don't forget the tri-pod so you can help your little one with prep). Make sure to get out all your supplies and ingredients and have them pre-measured for a quick and seamless demonstration that they can enjoy recording and watching later! We also recommend having a batch of cupcakes pre-baked and ready to decorate, just like they do on the tv shows, to allow your little one to quickly get into the best part – frosting and decorating!
Deck out the kitchen with fun banners and purchase brightly colored sprinkles, candies, cupcake liners and food coloring so they can dye their own frosting and make their creations as they see fit!
We also recommend adding to the experience by purchasing a cute apron, chef's hat, and cupcake tower tier so they can showcase their work they way world-famous pastry chefs should! Box up your sweet treats and have them delivered to nearby friends and family so they can enjoy the decadent creations. Of course, a surprise birthday cake with candles and a Happy Birthday song make for the perfect cherry on top to a fun and interactive celebration.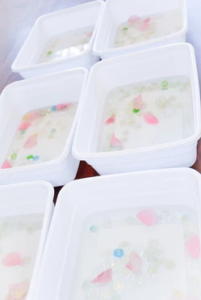 Setup a Spa Experience Who doesn't love being pampered? A signature spa theme gives your little one and their siblings or a few best friends some much needed R and R while you enjoy some of your own. Grab some candles, create a relaxing playlist, and set out buckets with warm water (adding a few drops of essential oils like lavender or peppermint along with vase pebbles and flower petals) really sets the mood. You can also find adorable spa robes online to really make them feel VIP. Cut up some fresh cucumbers and chill them in the fridge before offering to your little one as an added luxury. Microwave some towels (about 10 second increments until warm) or toss them in the dryer and add a few drops of soothing essential oils like eucalyptus or rose to the towels and lay them around your little one's neck and shoulders.
Finally, create a sugar scrub station where you and your child can create fun mix-and-match sugar scrubs to enjoy, there are plenty of recipes online, but we stick with basics like sugar, grape seed oil, a touch of food coloring and your favorite essential oils (sweet vanilla and lavender are our faves). Top off the day with a mini mani and paint your cutie's nails with fun colors to enjoy!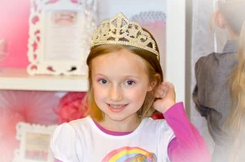 Host a Princess/Superhero Party Calling all Superheroes and Princesses! Get their favorite gown or super-suit on and let their powers and sparkle shine together. Play soundtracks from their favorite movies, and create an interactive scavenger hunt for them to enjoy (themed to their fave Princess or Superhero) and offer a cool prize when they've solved it! This could include a trip around town to get them out of the house and onto a magical adventure (think of things they'd enjoy like Starbuck's, ice cream, hot chocolate, etc.) then end the adventure back at home with a surprise movie celebration complete with their fave Princess or Superhero movie, popcorn, movie-theater candies and a quick Zoom call with their friends and family.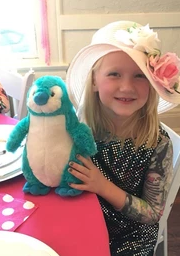 Time for a Tea Party Raise your cups and pinkies! Tea parties are a great way to host a close group of friends while staying warm when it's cold outside. Teas can be hot or cold and are best served scrumptiously sweet! If you're wary of even small groups, invite your little one's friends via Zoom and drop off Tea Party kits to their house so they can all celebrate together. Include cookies, sweet teas and a cute handwritten note from your little one. Encourage them to bring their favorite stuffies or dolls to the Zoom call and enjoy celebrating with a fancy hat and toast!
Once you've picked out your birthday theme experience, it's time to get down to the nitty-gritty. Here's a check-list of what to keep in mind when planning your party:
Send email invitations Many super cute and customizable invites can be found online to fit your party theme and don't forget to include the Zoom links or if you are welcoming a small group into your home, the details about COVID-19 safety that you'd like enforced (masks, hand washing, food, etc.)
Plan activities From the moment guests arrive to when they step out the door, providing fun and interactive activities which include music or dance are a great way to keep everyone and the party moving. Who doesn't love a party that makes kids take a nap later?
Party favors Let your guests take a piece of your memorable party home with them! Custom party favors are more fun when they include items matching your party's theme such as accessories, cookies, tea and more.