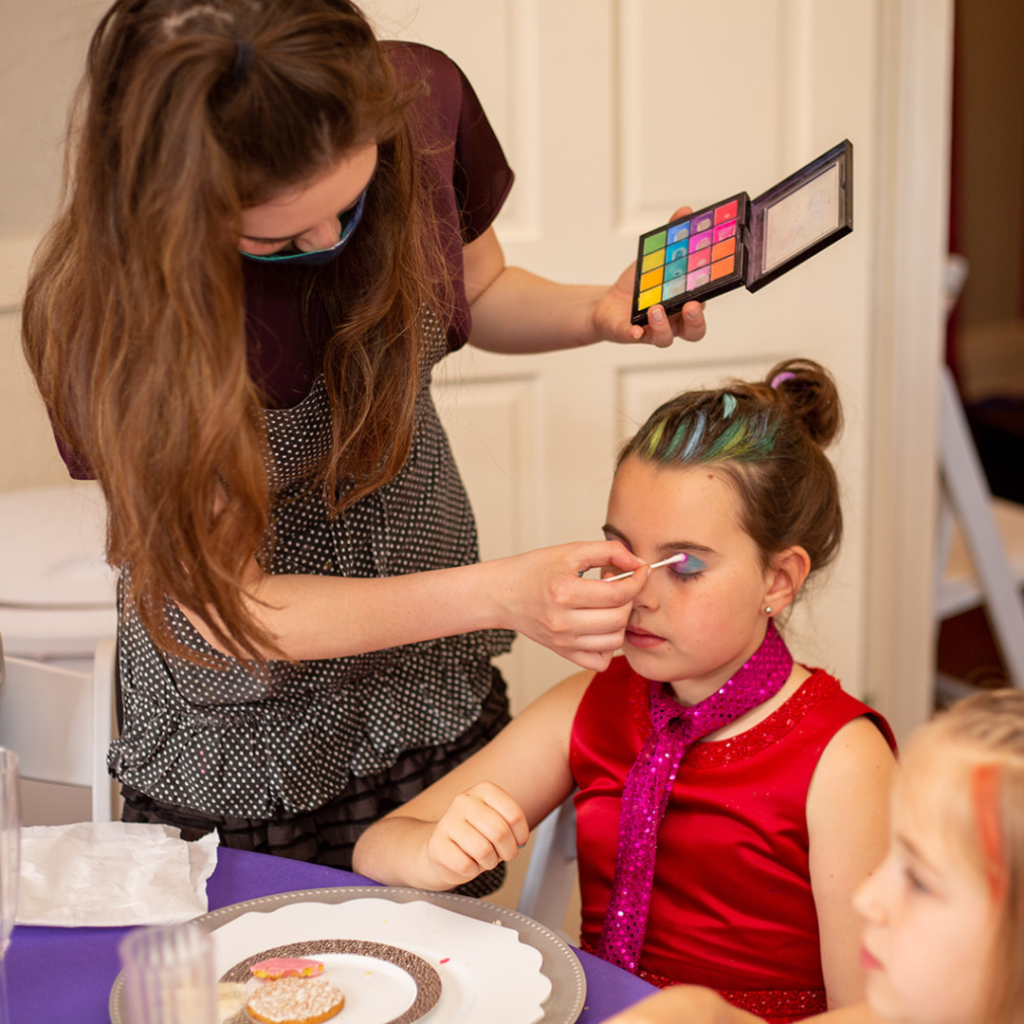 Whether it's a full eye look or just an extra touch of sparkle, one thing boys and girls of all ages always love is to indulge in at every party is colorful hair chalk! One of the best parts of every Sweet Celebration Party is the mini makeovers every child gets to experience. 
Guests can choose from so many fun colors to compliment their makeover and brighten up their hair. Our rainbow array of hair chalk is such a fun and funky addition to our mini makeovers that every child can partake in.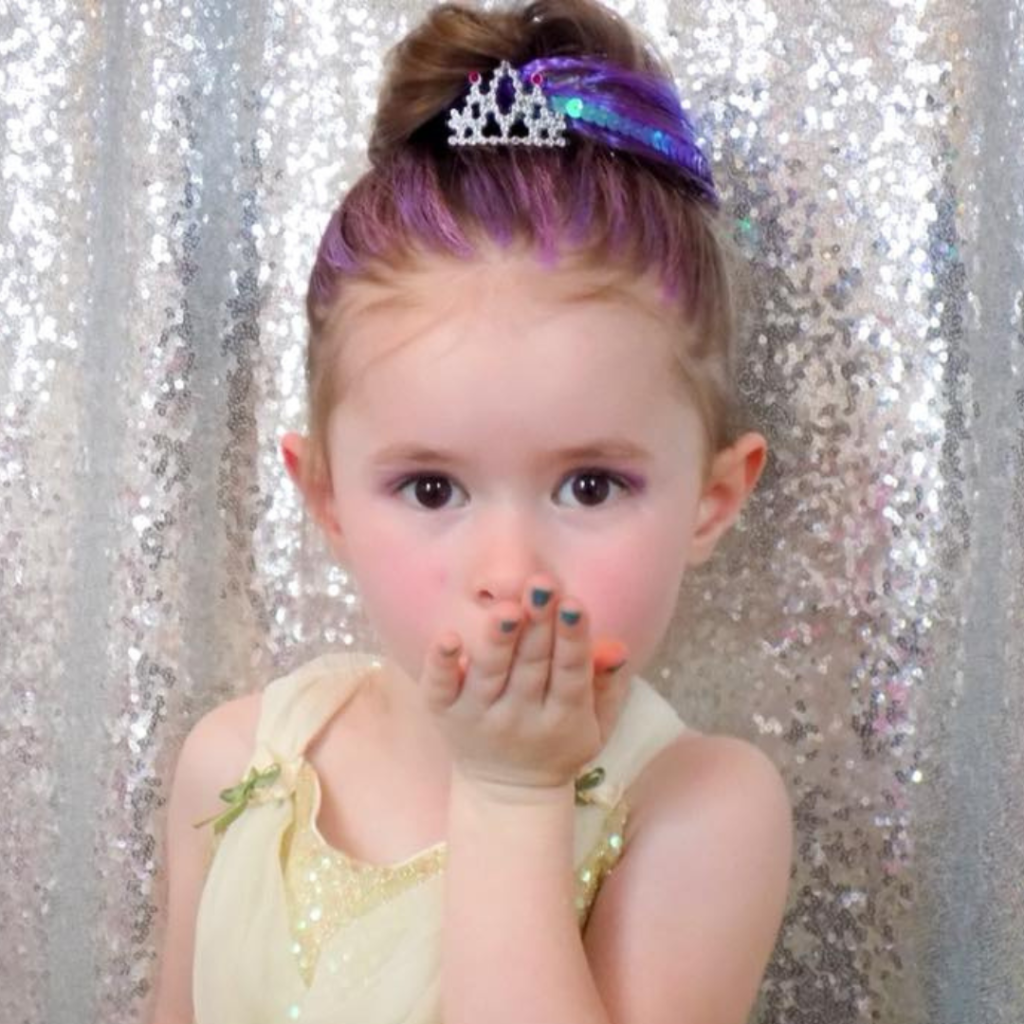 Every party guest will be treated to temporary tattoos or stickers, fairy dust hair glitter, and of course our fun, colorful hair chalk to finish off every fab look. If your little one wants to have the full glam mini makeover experience, check out our Glam Party or 1 on 1 Princess Experience. 
After getting picture perfect to celebrate, guests can choose an outfit from our try-on Celebration Wardrobe before sitting down in our Sparkle Cafe to enjoy sweet treats and bubbly soda served in glittering champagne flutes.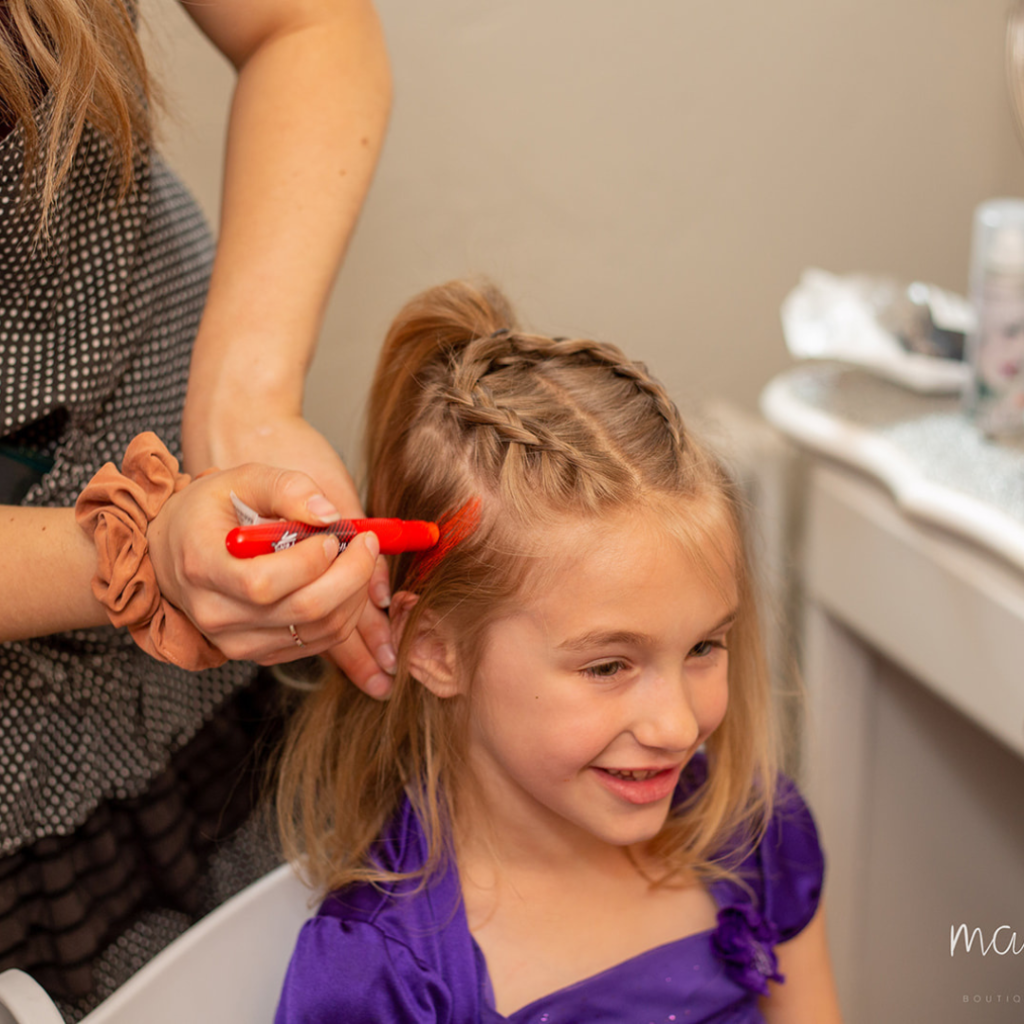 The fun doesn't end there! Guests will be led by our party hostesses in fun dance party games with music. Guests will strut down the runway in front of our Shimmer Wall to show off the completed look and dance with friends in our Sweet Boutique.
If you choose our Bakery Party, Spa Party, or Tea Party theme, there's even more fun to be had for your little one and their guests. Check out our full list of party themes here and book your date now to get the best selection of dates and times available.