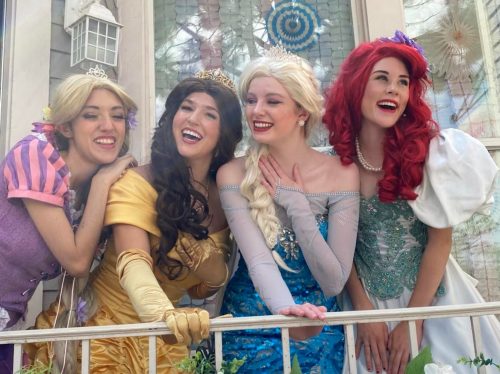 Let's celebrate National Princess Day on Thursday, November 18th, 2021!
This is the perfect time to spend the entire day in your favorite princess dress, jewels and tiara.
If you'd like to get to know a real princess, Sweet Celebration Parties offers "princess appearances" at each of our parties. The princess experience includes a coronation, magical musical performance, sing-along time, and princess & prince Etiquette Lesson. Our princesses also lead the birthday celebration fun in our Sparkle Cafe, have story time and take tons of photos with party guests.
Sweet Celebration Parties loves our princesses; Ice Princess, Snow Queen, Beauty Princess, Mermaid Princess, Arabian Princess, Rapunzel and Cinderella.
National Princess Day originated in 1994, during the release of the movie "The Swan Princess." Nest Family Entertainment, a Texas based company's adaption of "Swan Lake" was a blockbuster. They created National Princess Day to go along with the release.
Contact Sweet Celebration Parties today to meet your favorite princess!