As a popular children's party venue in Colorado Springs, we manage hundreds of parties a year and host thousands of guests celebrating kids birthday parties from ages 2 to 18. From this experience, we have learned a lot of best practices in regard to guest etiquette to ensure a positive experience is had by everyone.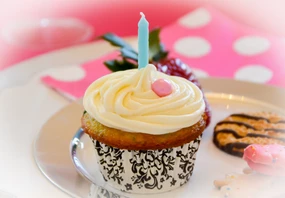 Allergies
Food and skin allergies can cause serious illness quickly. Parents of children with allergies should always inform the host and venue before the celebration in order to play it safe. Gluten-free, no nuts, dairy-free or no sugar diets can often be accommodated with prior coordination. Most venues will allow guests with allergies to bring in their own safe outside treats.
Whose Name was on the Invitation?
Are you expected to feed parents or siblings who stay? Birthday celebrations can quickly become costly if a dozen children are invited to enjoy cake, pizza and drinks, then a dozen parents decide to stay. Indicate on the invitation or remind arriving parents they are welcome to drop off or simply let them know what time pick up is.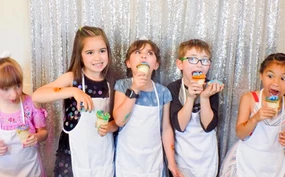 Guests who bring Guests
What should you do if guests' parents bring crying babies or siblings that want to participate? If you have a fussy little one present it's best to encourage Mom, Dad or Grandma to go for a walk, return to the car briefly if appropriate, or offer a nearby room to wait it out if available.
A lot of parties feature special moments that are being recorded such as princess performances, magicians, clowns interacting with kids or even hosts providing the birthday guests with safety instructions. For siblings wanting to participate, always check with the host or venue to see if there is an additional cost as many venues charge per child.
Bringing Animals If you're an individual or have a guest with an emotional support animal it's best to check with the venue before bringing them inside private party facilities filled with energetic children.
While emotional support animals are used as part of some medical treatment plans, they are not considered service animals under the Americans with Disabilities Act (ADA).
The laws under ADA only extends to animals that are individually trained to perform tasks for the benefit of an individual with a disability. Due to this distinction, emotional support animals are not protected by the same laws that govern service animals. Service dogs are allowed access to all public places such as movie theaters, hospitals, and restaurants. Emotional Support Animals are allowed access only to apartments (including those with no-pet policies) and on airplanes, not necessarily private businesses on private property.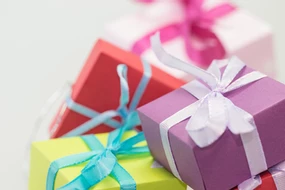 Party Favors
We've seen a growing trend where well-intentioned parents create themed party favors that are more substantial in cost or size than the gifts the birthday child receives. Party favors were never intended to be gifts, but rather small tokens of appreciation (under $5) for attending a special celebration.
The Graceful Host
Teaching your child to be a graceful host can have lasting impressions on friends and family. Not all guests will bring gifts, not all presents will be equal, but everyone should be sincerely appreciated and thanked for spending time with the birthday boy or girl. While hand written notes are not required, sometimes the best expression of gratitude is a brief call, text or email with a picture of the birthday child together with their special guest.