​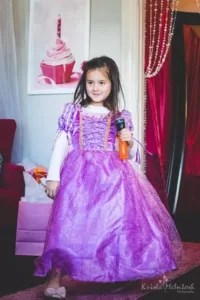 If you know a kid that loves dress up, fashion, dance parties and sugary treats, a Sweet Celebrations Fashion Show Party is the way to go! Our all-inclusive children's party venue offers a variety of outfits, accessories, and hats for your little runway model to choose from. Our team will pamper your kid with manicures, makeup, and hair chalk to make for a glamorous hour and a half party!
The entire time, your kids get to be the center of attention. The staff wait on, spoil, and clean up after every child in attendance. Is your kid a superstar waiting for the spotlight? Sweet Celebrations cannot wait to host your little superstar!
We also offer everything from the invites and party favors to the sweet treats and flutes of bubbly "champagne". Book a party today!