We all remember the days of sitting around, watching each packaged present being opened one by one in front of the birthday kid's best friends. Watching as they either get excited about their new surprise or force a smile before tossing their new gift to the side moving on to the next one.
This practice, although fun to shop for, can easily be replaced with a fabulously fun experience that your child can cherish for years! A newer concept for holidays, including birthdays, seems to be experiences as gifts. So, let's dive into the benefits of celebrating with a birthday experience over gifts.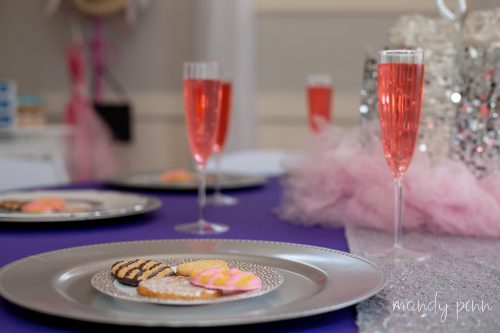 It's more fun for everyone
The plus side of booking an experience with your little on for their birthday and their guests, is that all the little ones have something to enjoy together. At Sweet Celebration Parties, we offer a wide variety of birthday party themes for boys and girls. From our Hip Hop Dance Party (perfect for high energy kids) to our fabulous Glam Party (an excellent option for a Surprise Princess Appearance) we have something for everyone.
All of our parties include luxuries like makeovers for Princesses, Superstars and even Superheroes at one of our Style Stations. These include mini-manis with neon and glitzy glam nail polish, cool neon hair chalk, glitter application, makeup, and emoji temporary tattoos or stickers.
After getting oh-so fabulous, guests and the birthday kid can mosey over to our Celebrations Wardrobe where they have exclusive access to any of our superhero costumes, princess gowns and more! After finding the perfect birthday dress-up accessories, they'll gather together in the Sparkle Cafe for some deliciously sweet cookies, bubbly flutes of cherry soda, and the Happy Birthday song we've all been waiting for. Parents of the birthday kid are welcome to bring in cupcakes or cake to personalize the experience as well!
After toasting to the Guest of Honor, it's time to strike a pose in front of our Shimmer Wall for a photo-worthy fashion show before rocking out to hit age-appropriate music for a wrap-up Dance Party. Complete with dance lights and plenty of space to put those TikTok moves to work! Finally, we'll wrap up with a group photo on our Glam Birthday Throne where your little one will feel like the VIP Birthday Kid they are as they sit center-stage with their entire entourage.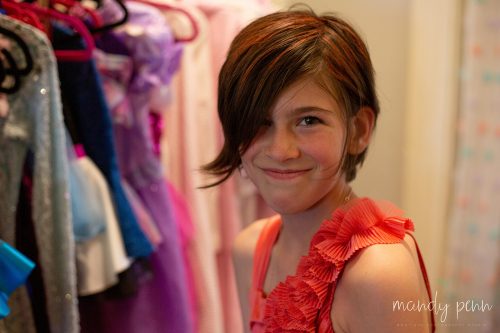 It's a great way to avoid messes in your home
Skip the pre-party prep, mid-party maintenance and post-party cleanup. When you book a party at our downtown Colorado Springs birthday party place for kids, you'll rest easy knowing we do all of the work for you. So you can sit back, relax and just show up. We even have all the decor and table settings (with real linen table cloths) to make your little one feel oh-so special on their birthday.
There's no disruptions
Unlike most birthday party places in Colorado Springs, Sweet Celebration Parties is a private-booking only venue. That means, you're not sharing a space with dozens of other people's kids. You and your group get focused one-on-one attention from our birthday party hostesses from the time you arrive for your celebration to the time you depart.
It's something everyone will be talking about
Hosting a birthday party experience is a great way to cherish memories together for years to come. It's also a unique way to honor your little one for their birthday. Something new, something fun and something their buddies will be talking about with them even after the celebration ends.