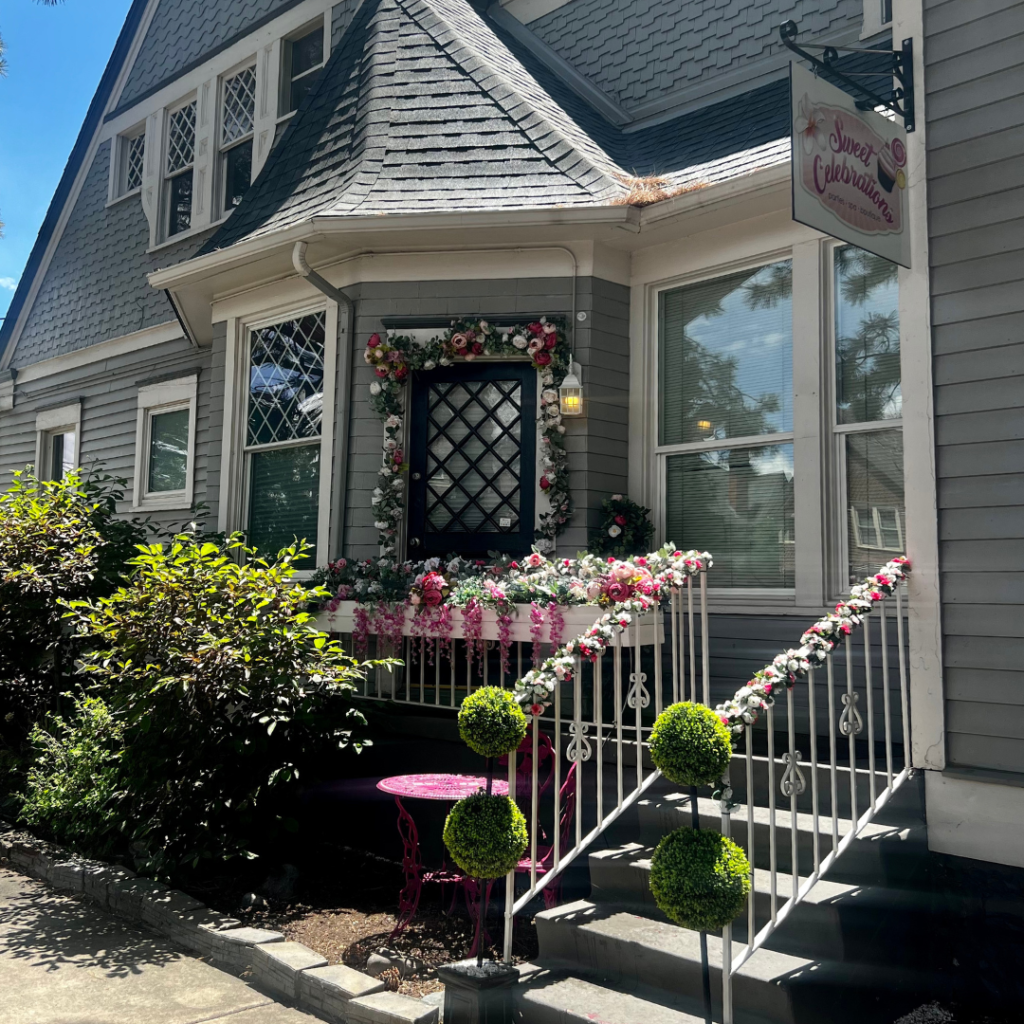 Welcome to Sweet Celebration Parties, where we are proud to offer our enchanting party venue for all-inclusive children's parties. We specialize in creating unforgettable experiences for children through our enchanting princess one-on-one parties, delightful tea parties, relaxing spa parties, energetic dance parties, fabulous glam parties, and sweet bakery parties.
Whether you're planning a princess party fit for royalty, a sophisticated tea party, a high-energy dance extravaganza, a glamorous makeover experience, or a scrumptious baking adventure, we've got you covered. Keep reading to discover the secrets that make Sweet Celebration Parties the perfect place for your child's next extraordinary celebration.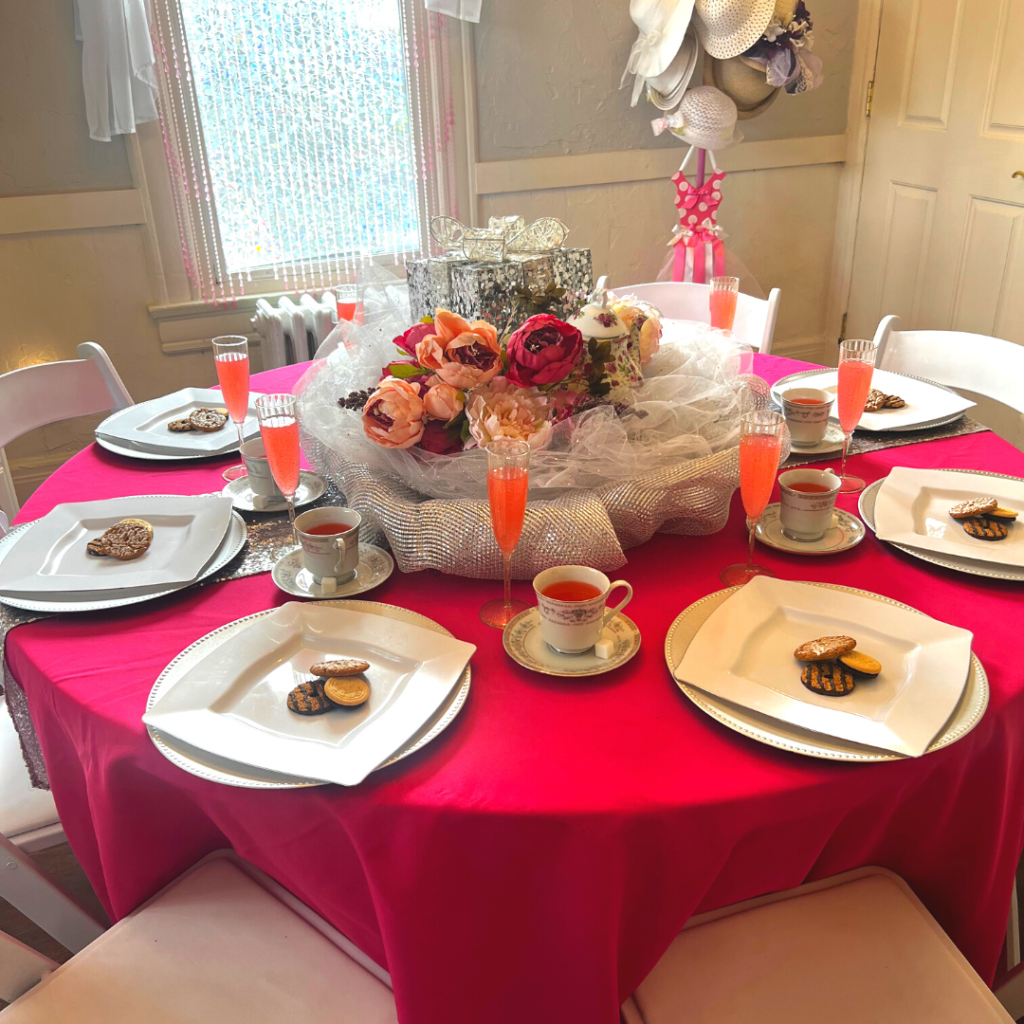 We understand the importance of finding the perfect party venue that not only captivates the imaginations of little ones but also ensures a seamless and stress-free celebration for you. That's why we've designed our space with meticulous attention to detail, transforming it into a world of wonder and excitement that will leave your child and their friends with cherished memories that last a lifetime.
From the moment you and your guests walk through our magical storybook-like lattice door, you enter the world of pure birthday party bliss in our Sweet Boutique! Our glittering crystal chandelier takes center stage while our glitter wall and chic decor invite party guests to the most fabulous place to enjoy gathering before and at the end of each party.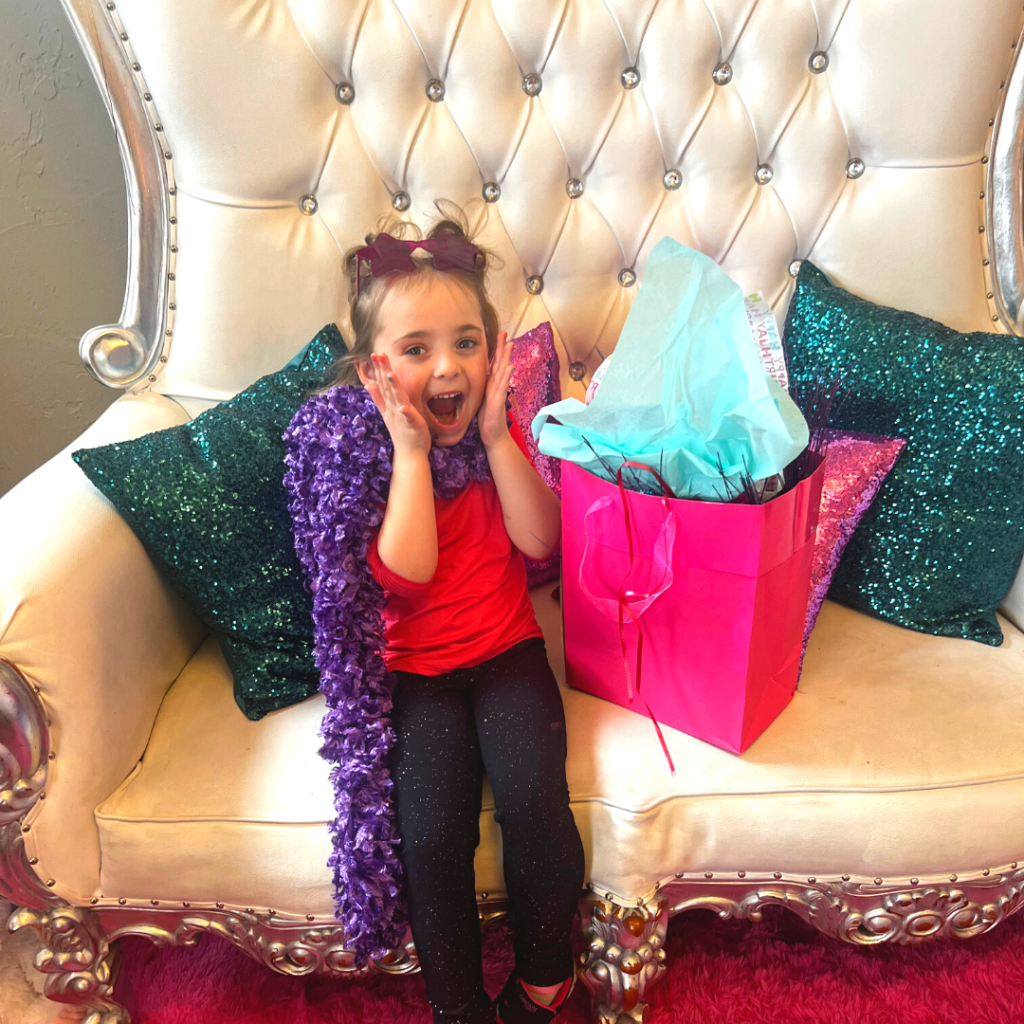 ​No birthday party is complete without our birthday throne, where guests can gather around the VIP birthday girl or boy while they enjoy taking photos together to capture the memories and opening presents when time permits. Our Sweet Boutique also transforms into a fabulous dance floor with lights that change to the beat of the music for our Dance Parties. 
Step into a world of glitter galore while enjoying a celebratory toast with friends under our sparkling chandelier in the Sparkle Cafe. Sing around a gorgeous table display and snap selfies while toasting pink bubbly soda in champagne flutes to tie it all together! All table settings come complete with complimentary cookies and our team provides the birthday candle before leading the song.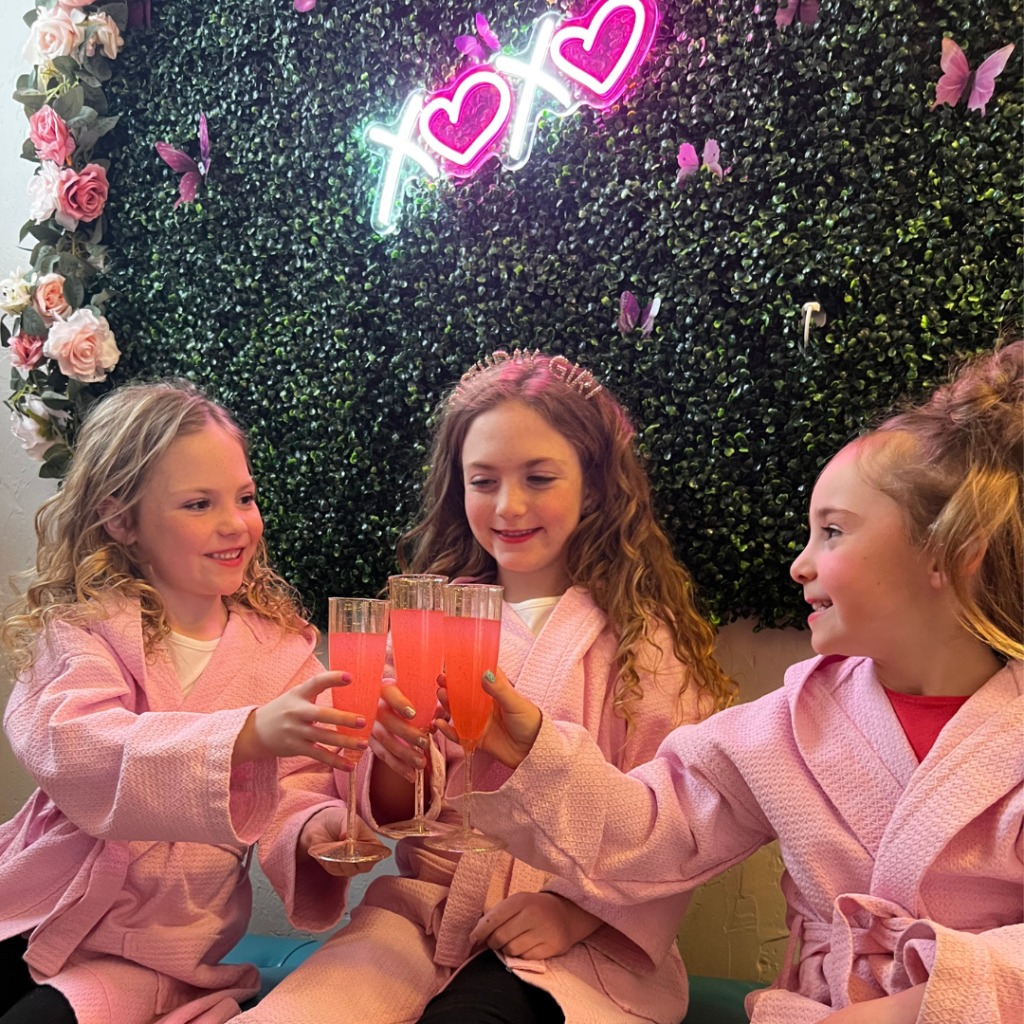 Feel fabulous in your favorite accessories from the Celebration Wardrobe! Grab a robe for those spa parties or a sequined sash or superstar shades for any glam parties and strut your stuff in our Sweet Boutique.
If you'll be celebrating with our Spa Party Package, little guests can sit back and relax in the Celebration Spa. Complete with floral and lucky clover backdrops for fun photo ops as well as watercolor lights to set the mood for a perfect spa day.
All party packages include complimentary mini manis and emoji tattoos at one of our Style Stations! Some parties also include hair chalk or glitter applications, lush lip gloss, and vibrant eyeshadows. Little ones will feel perfectly pampered in our comfy Style Station chairs and mirrors for a fun makeover reveal.
Check out all of our party packages and learn more about what comes as a signature part of each party. To get the best selection of dates and times, view our calendar and book early. 
Our all-inclusive party packages are designed to create the perfect party experience for every child and parent. Stress less when you book with Sweet Celebration Parties for your little one and let us take care of the details and party activities.