Back to school season is upon us and one thing parents don't need is extra stress. Fear not, for kids with August and September birthdays, we've got the perfect solution. Have one less thing on your plate and book a Sweet Celebration Kids Party. With so many great options for boys and girls, we've got the perfect party for your little one.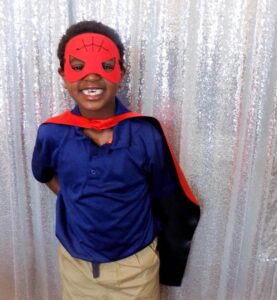 Save the Day
Transform into a superhero with our Superhero Party. Grab your superhero mask and cape for a super fun birthday that is perfect for parties with boys and girls!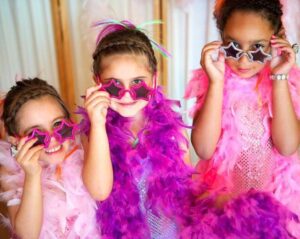 Get Glam and Rock Out
Enjoy glamorous sparkly hair color or radical rockstar hair chalk, a rockin' outfit from our exclusive Super Star or Princess Wardrobe with our Glam Party.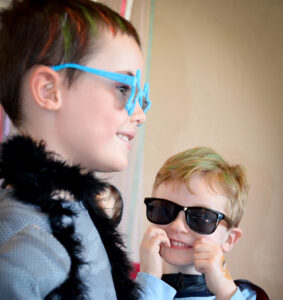 Dance the Day Away
Get your groove on with our Dance Party. Enjoy fun dance games led  by our party hostesses in our Sweet Boutique complete with dance party lights that match the beat of the music and learn TikTok-worthy dance routines to popular music.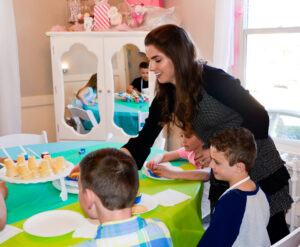 Cupcake Decorating
Satisfy that sweet tooth with a delicious Bakery Party. Select the toppings and design your very own sweet treats to eat and enjoy from our Decadent Dessert Bar! This is a favorite for parties with boys and girls.
All parties come with printable invitations, party hostesses, music, entertainment, mini-manis, temporary cute tattoos or stickers, glitter hair applications, colorful hair chalk, Style Station makeovers, complimentary cookies and champagne flutes of bubbly pink soda, full decor and table settings, a birthday candle and song led by our staff and all the setup and cleanup. Don't forget about dress-up time from our Celebrations Wardrobe and be ready to end the awesome day with a dance party! Book your Sweet Celebration today.