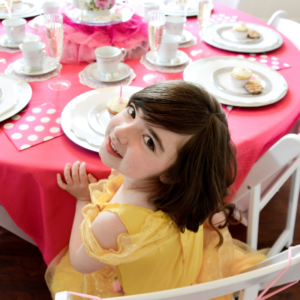 Birthdays throughout the holiday season so often get put aside in favor of celebrating the holidays, or lumped into the holiday festivities. Make it special for children with holiday birthdays by not combining birthday celebrations with holiday celebrations. At Sweet Celebration Kids Parties in downtown Colorado Springs, we all know that the holiday season can be one of the busiest and most stressful times of the year, so we've rounded up three simple ideas to help you make the most of your child's special day.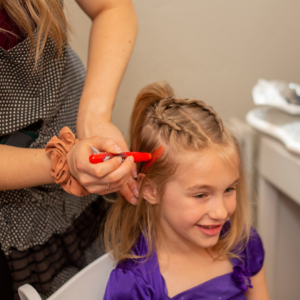 Don't combine gifts
One thing that never makes a child's birthday feel special is when friends and family lump together Christmas and birthday presents – especially when they use Christmas gift wrap! It can obviously be more cost effective, but it makes the child feel as though the holiday is more important than their birthday when they can be celebrated equally. Communicate clearly with friends and family that gifts given for your child's birthday should be separate from any Christmas gifts that are planned and opt for a different date/time to host the celebrations so they feel independent of one another. 
Celebrate at a different time
The holiday season is already packed with family get-togethers, parties, and of course, the holidays themselves. Reduce some of that stress on yourself and take special interest in your child's birthday by celebrating it a few weeks earlier or later in our all-inclusive kids birthday party boutique. Many people also opt to celebrate their half birthday in the summer instead to put some distance between the celebrations. At Sweet Celebration Parties, we take bookings year-round with a simple deposit to save the date now for a later party. We encourage early bookings for the best selection of dates and times as our calendar fills up fast.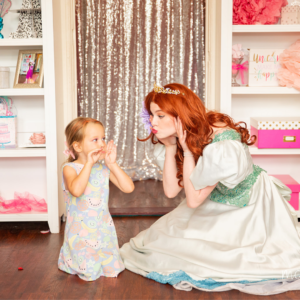 Make it special
Birthday parties are always a great way to celebrate, but around the holiday season, birthday parties often turn into holiday parties. Make your child's party special by choosing a specific theme and truly making the day all about them. 
We know you have a long list of things to do right now, but let us take something off your plate by celebrating at Sweet Celebration Parties. We offer themes perfect for any child such as Tea Parties, Glam Parties, Dance Parties, Bakery Parties, and more! 
Never worry about decorations, table settings, activities, or cleaning up when you party with Sweet Celebration Parties. We'll take care of all of that for you so you can enjoy your little one's party and all the memories they get to make.
You can also add a Princess Appearance to either our Tea or Glam parties for an extra magical touch. To get the best selection of available days/times, we recommend booking your date early! Simply book your date with a deposit and get ready for an amazing day of celebrating.