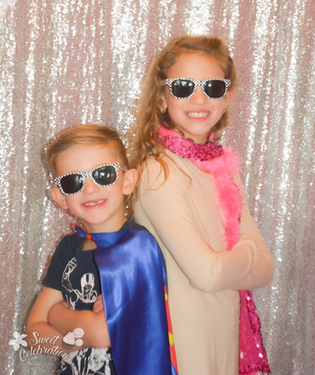 I think it's safe to assume that we're all looking forward to a year ahead of good tidings and joy. Fortunately, birthdays don't have to be cancelled this year and what better way to get out that celebration energy than with a Hip-Hop Dance Party? Perfect for boys and girls, reining in your birthday with hit music, disco lights, sweet moves and superstar glam accessories makes up for being on lockdown ten-fold. It's also a great way to stay active and enjoy celebrating with your closest friends.
The Hip-Hop Dance Experience As long-time birthday party experts, we always recommend creating a memorable experience, like our Hip Hop Dance Party.
Birthday Guests
Hosting smaller groups is always recommended, even before 2020, because it gives your little one the chance to enjoy quality time with a select few friends and ultimately feel like they're in the spotlight. The moment you over-invite, there's more managing involved than there is celebrating! Keep it simple, keep it small.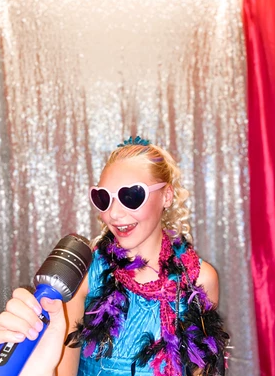 Party Rules
When communicating to guests from any other household, it's important to be transparent about your rules and party parameters. If the event is outside, make this known. If the event is inside and requires masks, also clearly communicate this ahead of time. Celebrating with safety in-mind is key and always a good idea to discuss with parents prior to having them drop off their kids.
Accessories
Treat the kids to fun interactive experiences that include props or accessories like temporary tattoos, stickers, neon hair chalk or shimmery glam hair glitter and surprise them with glow jewelry to complete their look!
Activities From the moment guests arrive to when they step out the door, providing fun and interactive activities which include music or dance are a great way to keep everyone and the party moving. Who doesn't love a party that makes kids take a nap later?
Create a playlist ahead of time of your child's top tunes and have it playing in the background. Research trending dance moves and let the kids do their own choreographed performance. Video conference loved ones who may not be able to attend so they can enjoy the fun too!
Kids Birthday Party Favors Let your guests take a piece of your memorable party home with them! Custom party favors are more fun when they include items matching your party's theme such as accessories like rock star sunglasses, mini nail polish, glow stick accessories and sparkle lotion.