About the Sweet Celebration Parties Owner
Bringing Sparkle to Every Event
Sweet Celebration's Founder, Amy Sufak, has more than 20 years of professional event planning expertise. She also has two daughters who absolutely love to host celebrations. Throughout the years, they've hosted lavish tea parties, elegant dinner parties and festive holiday-themed events for their friends. Amy's girls needed a fresh place to have their get-togethers but couldn't find anything new in Colorado.
Amy created Sweet Celebration Parties to be the perfect mix of sweet, sparkle and fun for her party girls and yours.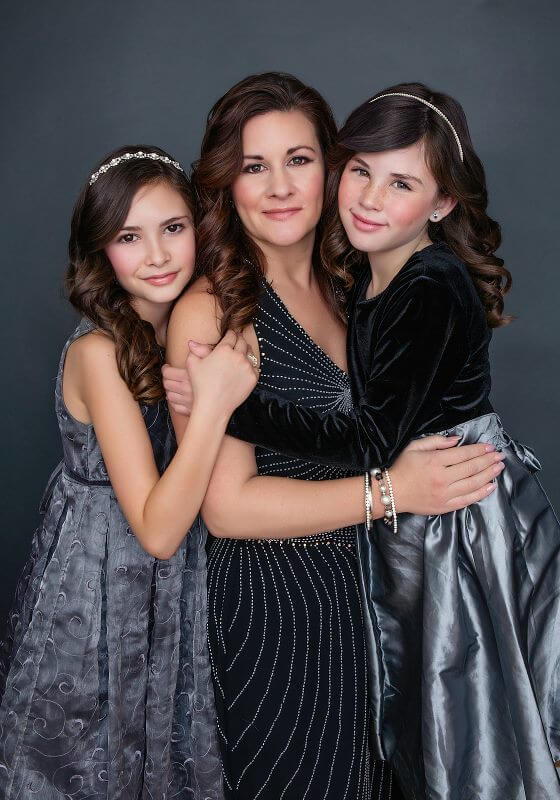 Throughout her career, Amy has produced a variety of large scale professional events from New York Fashion Week to celebrations for some of Colorado's largest shopping centers. Her clients include Promenade Shops at Briargate, Citadel Mall, University Village Colorado and First & Main Town Center.  
During her time as a Protocol Officer in the U.S. Air Force, Amy worked on motion pictures including one of her favorites: Pearl Harbor and produced special events and elaborate dinners for numerous presidents, kings, queens and dignitaries from around the world. Her career brought her to Greenland where she even hosted a week long visit for the Her Royal Majesty Queen of Denmark, along with the Crown Prince and Princess. 
Her career has taken her from the high-standards of foreign dignitary event management to the glamour of Hollywood. Even though she has spent her career putting together grand gatherings for VIPs, her favorite events to create are for people in her own community.
Amy's vision for Sweet Celebration Parties was to create lasting, joyous memories for families throughout Colorado. She loves making people feel special and seeing the delight that celebrations can bring to people's life. 
Amy knows what it means to cherish each day. After surviving breast cancer in March of 2016 Amy and her husband Scott purchased the two historic Victorian and Dutch Colonial properties on the corner of Monument and Weber Street downtown. A portion of the charming 130-year-old buildings has been beautifully remodeled to be the home of Sweet Celebration Parties.
Guests deserve to have their special day be memorable and their loved ones deserve a stress-free way of making that happen. Sweet Celebration Parties is perfect for birthday parties for boys and girls ages 2-16. It's a place where guests can feel celebrated!