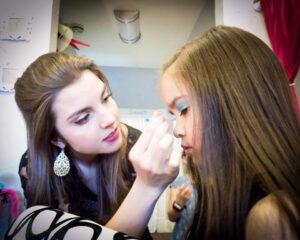 Whatever the celebration, our party themes all come with the feeling of fabulous! Whether you're the guest of honor or their besties, our party hostesses hear time and time again how much partygoers love getting made-up at our Style Stations.
Boys and girls can enjoy the VIP treatment at Sweet Celebration Parties. We start the celebration by welcoming your starlets like the superstars they are before leading them backstage to our private Style Station area. Here, we offer them a variety of options to choose from to complete their party look.
Choose from a variety of brightly colored nail polishes and top off with some glitter accents or opt for fun stickers or temporary tattoos. We then move along to a selection of neon hair color chalk which our stylists apply to give a real rock-star vibe to any guest. Next up, they can opt for a bit of hair glitter to shine like the star they were born to be.
For guests who want a little extra va-va-voom, we've got brightly colored eye shadow, lip gloss, and gorgeous blush applications to try. Our guests then can enjoy partying like it's err… 1999? Whatever year feels fancy and free, and letting their inner superstar shine through during our Sweet Boutique Dance Party time (all parties get this). We're talking hit music (age-appropriate), glowing dance lights, a shimmer backdrop wall where they can strike a pose for the ever-so-instagram-worthy photo opp and unleash their signature dance moves, or whatever is trending on TikTok.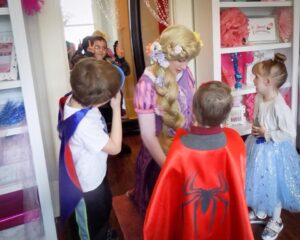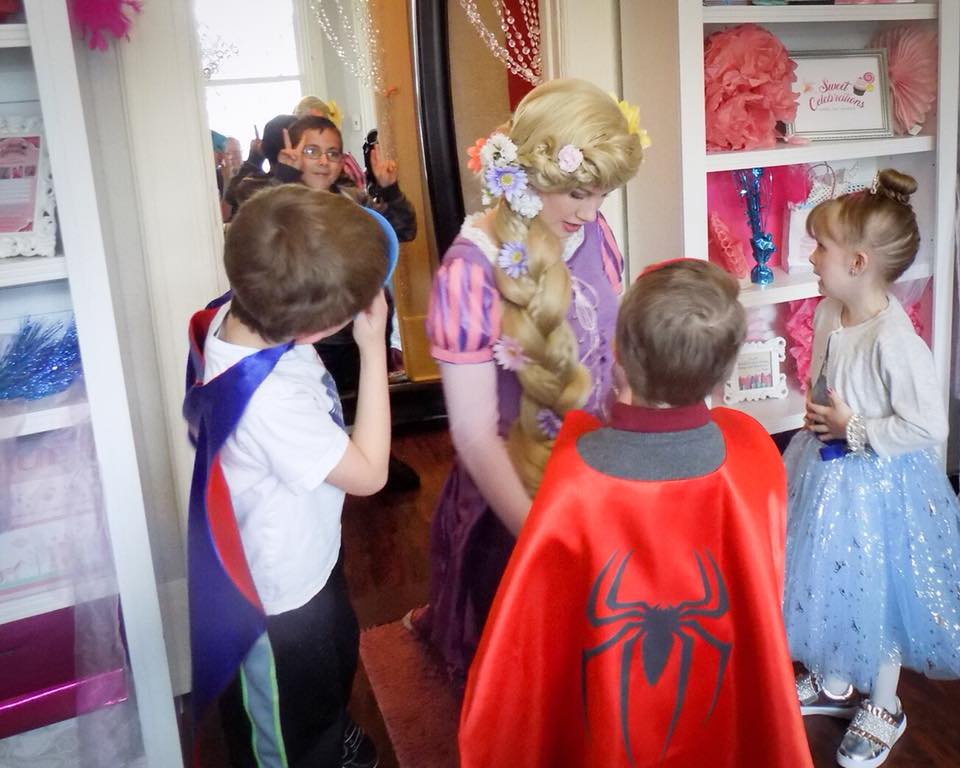 All of this pairs perfectly with a celebration in our Sparkle Cafe that includes VIP party champagne flutes of bubbly soda, and a pre-set party table with delicious cookies to enjoy! Parents are welcome to bring in outside snacks or cupcakes (a popular choice for on-the-go superstars). Some of our party themes, like our Glam Party and Superhero Party, also include an All Access Pass to our Celebrations Wardrobe where your little one and their entourage can select the coolest accessories they find to complete their fashionable look.
Ultimately, whatever party theme you choose, your little one will feel like the star of their very own show in our private downtown Colorado Springs boutique! P.S., add a Princess to your Glam or Tea Party and you'll really make them feel like royalty, but don't just take our word for it.